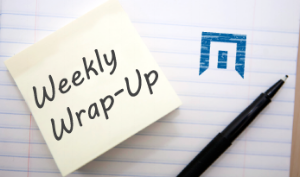 Here's a recap of the most recent blog posts published by market research firms this past week. Topics include financial services, consumer goods, automotive, life coaching, and pharmaceuticals.
In addition to these articles, be sure to check out The Freedonia Group's new white paper on the market for lawn and garden equipment.
Backed by the marketing muscle of Apple as the world's largest company by market value, the reach of its ecosystem, and the loyalty of many of its customers, the card could make a splash at the deep end of the consumer payment pool, at the top-of-digital-wallet, and encourage more iPhone users to migrate to Apple Pay.
With the rise of internet shopping, direct-to-consumer sales are becoming ever more important as suppliers of leather and fur products embrace multi-channel approaches to sales.
Many companies intend to roll out new models of electric vehicles in the next five years. Here's what GM, Ford, and Nissan have planned for electric vehicles.
Personal and life coaching has become big business in America, as clients seek guidance for career transitions, starting a business, improving their sales or marketing skills, and a lot more.
The global pharmaceuticals market was worth $934.8 billion in 2017 and will reach $1170 billion in 2021, according to a new report by The Business Research Company.
Read this white paper to learn about opportunities and key insights into the power lawn and garden equipment industry.