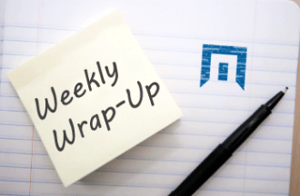 Check out new blog posts covering a broad range of markets, from e-books to pets to home renovations. The content was written by several publishers:
Simba Information
The Freedonia Group
Packaged Facts
MarketsandMarkets
Unity Marketing
The healthy growth of digital books is propped up by North America, which accounts for 52% of global professional e-book sales.
The move is intended to pair myON's digital content library and literacy tools with Renaissance's reading practice and assessment offerings to deliver a comprehensive suite of reading solutions to educators and students.
States are bringing social studies back into the mainstream, along with a strong interest in STEM and career and technical education.
A trend toward elderly Americans opting to age in place translates to solid spending gains for the home kitchen and bath remodeling industry.
Data from Packaged Facts' National Pet Owners Survey shows that pet store chains are the most popular channel for pet owners looking to buy something for their fish, small animal, and reptile.
AI in trucking can support the increased need to maintain operational efficiency when trucking costs and driver wages have risen.
In collaboration with MarketResearch.com, Unity Marketing released a free white paper about marketing interior design services to affluent millennials.