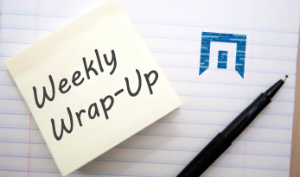 Here are the latest blog posts written by industry analysts at Packaged Facts, The Freedonia Group, Mordor Intelligence, and The Business Research Company.
These articles cover a range of dynamic markets including pet medications, plastic caps & closures, refractories, bottled water, and more.
E-commerce is a steadily growing channel for pet medications, representing about 12% of the $9 billion American pet medications industry.
Rising demand for bottled water - and different types of bottled water - is a good sign for growth in the caps and closures market.
A major merger between two leading refractories firms has ramifications for the entire global market.
What's the next big growth industry? Check out a new article by Mordor Intelligence that highlights five up-and-coming industries to watch.
In 2017, the global bottled market rose to over $200 billion. Read more bottled water statistics in this post, which features a helpful infographic and a variety of charts.