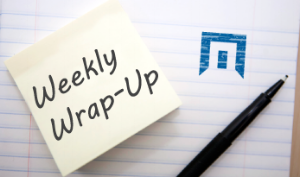 Scan through the latest headlines from Marketresearch.com's publishing brands, where this week's topics included retail-ready packaging, the roofing industry, the weight loss market, tips on leveraging market research, and more.
The aftermath of the 2017 Grenfell Tower fire sparked a slew of building regulation changes, both within the United Kingdom and worldwide.
According to a new study from The Freedonia Group, demand for retail-ready packaging in the US is forecast to reach $7.9 billion in 2023 as brick-and-mortar stores increasingly look to cut costs to be more competitive with online retailers.
The ongoing recovery of the U.S. building market has had a notable impact on a few of the key construction sectors covered in-depth by The Freedonia Group, including the roofing industry.
The total U.S. weight loss industry hit a new peak in 2018, growing 4% to $72 billion, as the largest diet companies shift strategies and change ownership.
One of the many challenges of running a successful business is that markets change. Here are 3 ways to use industry statistics to your advantage.
Get to know Kent Furst, who has written 50 industry studies on a wide variety of topics during the last 14 years at The Freedonia Group. Kent, who currently manages a group of analysts who focus on the chemicals industry, has been quoted in The New York Times and The Wall Street Journal, as well as various trade journals.