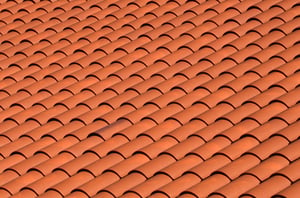 The ongoing recovery of the U.S. building market has had a notable impact on a few of the key construction sectors covered in-depth by The Freedonia Group, including the roofing industry.
Explore some of the links below for a broader look at The Freedonia Group's extensive portfolio of roofing research across the residential and commercial markets.
---
In-Depth Roofing Industry Research
The Freedonia Group's deep catalog of roofing industry studies include commercial and residential market-specific forecasts, as well as insights into individual product segments. Check out the list below for links to report pages for a wide selection of The Freedonia Group's high-level roofing market research.
In addition to presenting historical sales data and forecasts for 2022 and 2027 by product (bituminous, plastic, metal, rubber, and other products), market (new construction and reroofing), building type (office, retail, and lodging; institutional; industrial; and transportation and other) and U.S. census subregion, the Commercial Roofing industry study evaluates market factors driving demand, examines roofing distribution channels, and breaks out market share by leading product suppliers.
The Residential Roofing market research report comprises forecasts for residential roofing products, markets, and U.S. census subregions, including projected demand for asphalt shingles, metal roofing, roofing tile, wood shingles and shakes. Additionally, it looks at trends in composite polymer, solar roofing, fiber cement, bituminous membranes, plastic roofing membranes, rubber roofing membranes, liquid-applied roof coatings, tensioned fabric, vegetative, and corrugated asphalt panel products.
With interest in cool roofs at an all-time high, demand for liquid-applied roof coatings is on the rise. White and light-colored coatings can be applied over the existing roof — especially those with dark-colored materials — to create surfaces that deflect solar radiation and minimize heat transfer to building interiors. The Freedonia Group's Liquid-Applied Roof Coatings in the U.S. forecasts demand by product through 2021, including breakouts for acrylic, asphalt, silicone, urethane, blended, and polymethyl methacrylate and other categories.
California's CALGreen Building Code now calls for most newly built and substantially renovated structures in the state to meet zero net-energy guidelines. One solution is to install solar powered roofing shingles that generate electricity either for internal use or for sale to a local utility. This specialized industry study presents historical demand data (2017) and forecasts for 2022, 2027 and 2037 by application (new build and reroofing) and U.S. census region, in addition to favorable and less favorable growth scenarios for solar roofing demand.
According to this recent industry study, the green (vegetative) roofing market in the U.S. is forecast to increase 11% per year through 2023, with significant advances expected for cities that have already adopted legislation mandating green roof installations and/or offer related incentives (such as green infrastructure funding or credits for stormwater treatment fees). The study also provides analysis on key industry players, including American Hydrotech, Carlisle Construction Materials (Carlisle Companies), Firestone Building Products (Bridgestone), and more.
With new housing starts expected to achieve solid gains, U.S. demand for asphalt shingles is forecast to advance 1.0% annually to 136.9 million squares in 2021. Additionally, the much larger residential reroofing segment is projected to grow as homeowners replace older roofs that are worn or past their expected lifespan.
Home and business owners are increasingly interested in installing durable roofing materials that can withstand high winds and storm damage. As a result, sales of metal roofing — with its heavy weight and durable construction — should continuously grow through 2021.
Rising construction of office complexes, retail sites, and lodging facilities will boost low-slope roofing demand, as will as an increasing need for new hospitals, medical facilities, and senior living complexes to meet the requirements of an aging population.
The roofing distribution industry is dominated by four leading U.S. distribution companies — ABC Supply, Beacon Roofing Supply, Allied Building Products, and SRS Distribution — which together accounted for nearly three-fourths of total US roofing sales in 2016. Sales in this sector are only expected to grow for roofing distributors owing to the overall roofing industry's increasing reliance on small and medium-sized contractors to perform roof installation and repair jobs.
---
Free Roofing Market Analysis
If an in-depth industry study isn't quite what you're looking for, The Freedonia Group has also published a free e-book highlighting key trends and growth opportunities within the roofing market going forward.
Roofing: Trends & Opportunities White Paper
---
Top Roofing Companies
Many of the roofing industry's key suppliers are active in both the residential and commercial markets. The Freedonia Group highlights key operations and market share for the principal manufacturers listed below — in addition to many more — within its comprehensive industry studies.
Standard Industries
Standard Industries, through its GAF Materials and BMI Group subsidiaries, is a leading player in both the commercial and residential roofing markets. The company is highlighted as a market leading or major presence in many of The Freedonia Group's roofing industry studies, including Commercial Roofing, Residential Roofing, Asphalt Shingles in the U.S., Liquid-Applied Roof Coatings in the U.S., Low-Slope Roofing in the U.S., Solar Roofing in the U.S., and Green (Vegetative) Roofing.
Firestone Building Products
Firestone Building Products is a major commercial roofing producer, with activities in the low-slope roofing and liquid-applied roof coatings markets. Among others, the company is presented as a top participant in the following studies from The Freedonia Group: Commercial Roofing, Low-Slope Roofing in the U.S., and Green (Vegetative) Roofing.
CertainTeed
Saint-Gobain's CertainTeed subsidiary is a key manufacturer of asphalt shingles and other residential roofing products. The company also produces a few top commercial roofing components. In recent years, CertainTeed has widened its roofing product scope through an acquisition in the metal roofing sector, as well as the development and debut of an innovative solar roofing product. The company is presented as a leader in the following roofing studies from The Freedonia Group: Residential Roofing, Asphalt Shingles in the U.S., and Solar Roofing in the U.S.
Owens Corning
Owens Corning is one of the top suppliers of residential roofing to the U.S. market, with a particularly extensive asphalt manufacturing network that allows it to produce a comprehensive range of asphalt shingles. This vertically integrated supplier also makes complementary products, including (but not limited to) bituminous membranes and mopping asphalts. Owens Corning is highlighted as a market leading presence in such roofing studies as Residential Roofing and Asphalt Shingles in the U.S.
Carlisle Companies
Carlisle Companies, through its Carlisle SynTec subsidiary and other operations, is a market leader in the supply of commercial roofing materials, particularly in the fields of plastic and rubber roofing. This vertically integrated supplier also manufactures a range of related products, including underlayments, insulation, and waterproofing materials. Carlisle Companies is detailed as a top supplier in several roofing studies from The Freedonia Group, including Commercial Roofing, Low-Slope Roofing in the U.S., and Green (Vegetative) Roofing.
Johns Manville
As the second largest bituminous roofing membrane supplier to the U.S. market in 2017, Johns Manville is a key player in the commercial roofing market. This Berkshire Hathaway subsidiary is also an important manufacturer of low-slope roofing materials, including plastic and rubber membranes. Johns Manville is presented as a top supplier in The Freedonia Group's Commercial Roofing and Low-Slope Roofing in the U.S. industry studies.
NCI Building Systems
According to The Freedonia Group's industry study Metal Roofing in the U.S., NCI Building Systems was the top supplier of metal roofing to the U.S. market in 2016. Since then, the company has augmented and diversified its position as a top-tier roofing manufacturer by acquiring Ply Gem, a manufacturer of premium composite roofing shingles.
---
Popular Roofing Articles
The MarketResearch.com and The Freedonia Group blogs are year-round sources of up-to-date articles on the roofing market. Check out a few of the most popular pieces, linked below.
U.S. Roofing Industry to Weather Economic Fallout of COVID-19
The U.S. Roofing Industry Outlook for 2018 and Beyond
Commercial Reroofing Activity Strong in the First Half of 2018
3 Key Opportunities for US Residential Roofing Producers in 2019 & Beyond
Tax Reform May Boost Residential Roofing Market
2 Key Ways Commercial Construction Spending to Drive Commercial Roofing Demand
Tariff Tracker: Tariffs to Spur Increase of US Production of Solar Panels
The Roofing Industry Goes to Washington
Shortage of Skilled Tradespeople Affecting Roofing Industry
Roofing Distributors Shield Themselves from Competition through Acquisitions
Product Performance & Design Versatility Spur Increase in Metal Roofing Installations
Homeowners Seek Cover Beneath High-Performance Shingles
---
About The Freedonia Group: Since 1985, The Freedonia Group has provided research to companies ranging in size from global conglomerates to one-person consulting firms. More than 90% of the industrial companies in the Fortune 500 use Freedonia Group research to help with their strategic planning.