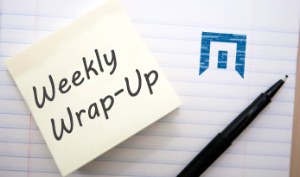 Here's a quick recap of the latest articles published by a variety of market research firms. Topics include:
Food safety
Commercial reroofing
Next-generation sequencing
Eggs
Health coaching
And more
Ensuring food safety is more complex than ever. New technology may be the key to regulatory compliance.
Continuing recovery from an active 2017 storm season — plus some new federal legislation — have commercial roofing contractors seeing green in the first half of 2018.
Review the top insights from Kalorama Information's latest industry report, which covers everything from new sleek benchtop models to the surprising tenacity of old systems.
Consumers are seeking higher amounts of protein in their diets — a trend that's favorable to eggs, which have six grams of high-quality protein.
Health coaching has emerged as a $6 billion service market, with a strong growth outlook, according to Marketdata.
Having access to the right market research can dramatically impact the trajectory of a student's career. Yvonne Wang's story is a great example.