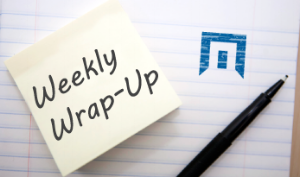 Welcome summer with the hottest insights and analysis from MarketResearch.com and its publishing brands! This week, analysts highlighted trends in travel, the automotive market, and corporate libraries.
Read on for more below!
Airbnb has quickly grown from a novel concept to a major player in the lodging and travel industry, with all the corresponding perks and roadblocks.
There are all kinds of products that can be sold as a service – including cars. As some Americans fall out of love with the idea of vehicle ownership, car subscription services – where consumers pay a fixed monthly fee to drive a vehicle they are renting – are finding a foothold.
Check out an excerpt from the white paper "The Emerging Autonomous Vehicle Ecosystem: Who Will Be the Stakeholders, and How Can They Win?" by BIS Research, a global market intelligence, research, and advisory company that focuses on emerging technology trends.
Many companies have strong corporate libraries. However, not all firms have this luxury, and others have thinned out their staff in these departments to reduce overhead expenses in challenging business environments. In these cases, there are several ways MarketResearch.com can help.