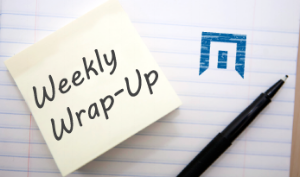 Read the latest articles written by expert industry analysts at The Freedonia Group and Kalorama Information.
Plus, be sure to download The Freedonia Group's newest white paper US & Canada: Tariff Impact Report for deeper insights into the on-going effects of the trade war.
Find out why several key global thermoplastic elastomer manufacturers are undertaking production expansions in the US.
Freedonia analyst Mike Richardson conducts a hands-on analysis of the pros and cons of steamable fresh produce pouches.
J&J beat expectations last quarter, due to the strength of its cancer treatment segment and particularly the myeloma drug Darzalex. Analysts at Kalorama Information were not surprised.
Read about three major chemical industry trends to watch in the coming years, based on studies published by MarketsandMarkets.
Learn how syndicated research can help you find lucrative opportunities for business growth and market expansion through the use of objective data and analysis.