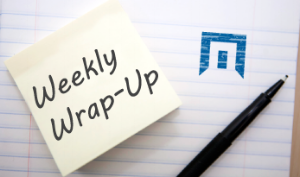 Need to know industry outlooks for 2018, and get an overview of key opportunities, trends, or challenges? MarketResearch.com's team of expert analysts track a variety of major sectors and share recent findings in blog posts.
Check out our round-up to read the latest industry analysis and viewpoints on the field of market research.
In the era of Google, it may seem like expertise on any given subject is just a click away. However, sometimes it's best to skip the search engine and consult a market research pro instead.
As the global construction industry rebounds, window and door manufacturers stand to particularly benefit from rapid growth in these five countries.
These are the 10 most-viewed articles published on the The Freedonia Group blog in 2017. Topics range from automotive to oil to construction.
Private equity companies were big players in the educational technology market in 2017, and news of acquisitions continues to break in the beginning of 2018.
In the U.S., electronic B2B payment value remains dominated by ACH: Packaged Facts estimates that commercial cards comprised 3.7% of electronic B2B payment value in 2016.
A number of biotechnology firms are producing molecular diagnostics that detect many of the pathogens associated with hospital-acquired infections.
From life coaching to motivational speaking to books and courses, personal development encompasses a vast and growing sector. Learn the latest self help industry statistics here.
Demand for household refrigerators and freezers is benefiting from product developments that offer greater IoT connectivity and advanced water dispensers.