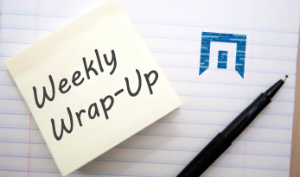 Read the newest industry articles written by expert analysts at Packaged Facts, Kalorama Information, Simba Information, The Freedonia Group, BIS Research, and Marketdata.
Access new data and learn about a range of industries including education, publishing, health care, apparel, and more.
How can you vet secondary data and safeguard the accuracy of your research? Packaged Facts shares its approach to evaluating secondary sources.
Technology is changing the way people do their jobs and live their lives, and market researchers are no exception.
Discover important trends in monoclonal antibodies (mAbs) – large protein molecules created by white blood cells that detect and destroy dangerous foreign substances.
Private equity companies continue to be flush with cash, and they were important players in the educational technology market in 2017.
In the coming years, several key factors will have a long-term impact on the role of course materials and universities, including higher education mission debates and a focus on student outcomes.
More and more, educators are interested in acquiring new resources to meet shifting needs as schools adopt the Next Generation Science Standards.
Though still a niche corner of the overall insulation market, green insulation products stand to benefit in the future from increasingly eco-conscious consumer attitudes.
Sales of plus size products & services are expected to grow 4.1% annually, with increased demand from both young and middle-aged large persons for better clothes.
According to a new study, the global surgical robotics market is expected to reach a value of $12.6 billion by the year 2025.