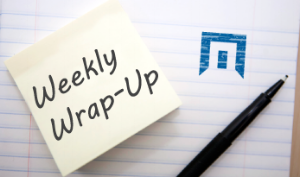 Catch up on all the latest headlines from Packaged Facts, Simba Information, and Kalorama Information. Read on for analysis related to the meal kit industry, STEM funding, HIV diagnostic testing, global off-highway equipment markets, and more.
Meal kit companies, seeking not only to survive but expand, are increasingly exploring acquisitions by grocery stores and other food companies.
In fiscal 2018, the Department of Education not only fulfilled but surpassed a directive from President Trump to provide $200 million for science, technology, engineering and math. In this article, Simba Information tracked where the funding went.
From utilizing dentists to making tests available on more analyzer systems, Kalorama Information outlines a few developments in HIV IVD highlighted in the report Worldwide Market for In Vitro Diagnostics Tests, 11th Edition.
Kalorama Information discusses hot topics in NGS tests, including whether or not their high costs are justified.
At BIOMEDevice San Jose, Kalorama Information presented the IVD market picture from its latest Worldwide Market for In Vitro Diagnostic Test report. Firms with new MI surgery, biosensor technologies, and other products also exhibited.
Check out a few helpful business intelligence tools and resources tailored to assist you in conducting your next market research project.
Spurred by growth in the forestry equipment, construction machinery, agricultural equipment, and mining equipment sectors, the off-highway market is expected to rebound after several years of declines.