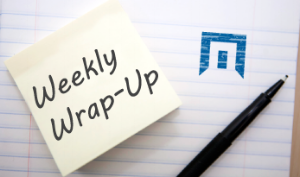 Here is the latest selection of articles citing new market research and industry news. This week's publishers include:
Kalorama Information
The Freedonia Group
Packaged Facts
BIS Research
Plus, be sure to check out a new white paper by Packaged Facts that highlights key pet industry trends for 2018.
Kalorama Information discusses a new platform-based gene editing technique as well as other CRISPR-related updates and retractions.
Liquid silicone rubber is in high demand, bolstered by several key product advantages.
The global regenerative braking system market is expected to reach a value of $24.52 billion by 2026, according to a new report.
MarketResearch.com's in-house publishing divisions were recently cited in The Wall Street Journal, NPR's Marketplace, Wired, Bloomberg Businessweek, and dozens of other media outlets and trade publications.
Millennials have set new standards for bonding with and spending money on pets. However, the future of the pet industry in America lies not only in the hands of Millennials, but also depends on their younger counterparts in Gen Z.
What trends are disrupting the pet industry? Learn here, with selected highlights from Packaged Facts' industry-leading report.