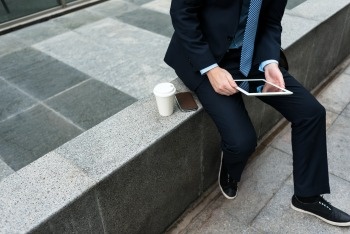 MarketResearch.com's in-house publishing divisions were recently cited in The Wall Street Journal, NPR's Marketplace, Wired, Bloomberg Businessweek, and dozens of other media outlets and trade publications.
Read on for a selection of press clips from Packaged Facts, Kalorama Information, and The Freedonia Group. To access additional information about a particular subject, click the link to view the related report page.
Amazon's 18% share of online food and beverage sales last year was larger than that of any other retailer, according to the consultancy Packaged Facts.
Related report: Online Grocery Shopping in the U.S.
"But the high rate of consumption is also being driven by more traditional fare and by meat showing up in unexpected places," said David Sprinkle, researcher director at Packaged Facts, which studies the food and beverage industries. "There is a real celebration of meat of all types," Sprinkle said. "We've seen that with the pork craze, pulled pork sandwiches, the bacon craze, we're seeing bacon in our candy bars."
Related Report: Protein and Center Plate: Culinary Trend Tracking Series
"Theranos was the first time I had people with nothing to do with this industry telling me about it," says Bruce Carlson, publisher of Kalorama Information, a health care and diagnostics market analysis company. "But none of my analysts considered it to be a real company."
Related report: The Worldwide Market for In Vitro Diagnostic (IVD) Tests, 10th Edition
Global annual revenue from making and maintaining elevators and escalators will rise to $114 billion in 2021, from $96.7 billion in 2016, estimates researcher Freedonia Group.
Related report: Global Elevator Equipment and Services, 7th Edition
Amazon is the largest player in the online grocery market, which is expected to grow to $41.7 billion by 2022, according to market research firm Packaged Facts.
Related report: Online Grocery Shopping in the U.S.
While Blue Apron may not enjoy the competition, at least it should take solace in the fact that these big names must believe meal kits are not a passing fad. Amazon and Walmart are presumably aware of the revenue potential from the meal-kit market, which research firm Packaged Facts values at $5 billion.
Related report: Meal Kit Delivery Services in the U.S., 2nd Edition
About 36% of consumers say they are eating more meatless meals these days, according to a 2017 survey of 2,000 adults by Packaged Facts, a Rockville, Md.-based market research firm.
Related report: Animal Welfare – Issues and Opportunities in the Meat, Poultry, and Egg Market in the U.S.
The e-commerce giant is dominating online food and beverage sales, accounting for about 18% of the market, according to Packaged Facts.
Related report: Online Grocery Shopping in the U.S.
According to Freedonia Group Analyst Carolyn Zulandt, "Ply Gem and Atrium are complementary businesses with broad window and door product offerings. The two companies attempted to merge over 20 years ago, but Ply Gem eventually terminated the agreement and accepted an offer from building products firm Nortek."
Related reports: Windows Market in the U.S. and Doors Market in the U.S.
The global market for monoclonal antibodies, now widely used in medicine and biologic science, topped $100 billion in 2017, according to a Feb. 21 report by Kalorama Information, a division of MarketResearch.com.
Related report: What's Trending in Monoclonal Antibodies
A report from research firm Kalorama Information named the top healthcare disruptors it anticipates happening between now and the year 2027 -- and the Trump Administration's health policies in the U.S. took the top spot.
Related report: The Era of Uncertainty in Healthcare: 27 Factors That Could Disrupt the Market
"The driving force behind point of care innovations in the health arena is to provide expedited diagnosis where the patient is seen or in the patient's home," Bruce Carlson, publisher of Kalorama Information, said in a 2016 report that placed the point-of-care diagnostic testing services market at $18.4 billion – and growing.
Related report: World Point of Care Diagnostics Market Size and Market Share Analysis
Kalorama Information, a research firm focused on healthcare, estimates the virtual reality market for healthcare in the U.S. grew from $525 million in 2012 to nearly $1 billion by spring 2017.
Related report: Virtual and Augmented Reality Market in Healthcare
In the past decade gen Z (18- to 24-year-olds) and millennials (25- to 39-year-olds) accounted for more than half of the growth in the pet owner population, according to market research firm Packaged Facts
Related report: Gen Z and Millennials as Pet Market Consumers
A report released toward the end of 2017 by the market research company Packaged Facts, Rockville, Md., identified the e-commerce channel as a key area of growth in the market for pet products.
Related report: Amazon Strategies and the Amazon Shopper
The number of consumers seeking out and purchasing organic foods or products with clean labels continues to rise, with the products seen as healthier, more nutritious and more environmentally friendly, says a new report.
Related report: Organic and Clean Label Food Consumer in the U.S.
And the trend isn't slowing down—the shrink-label market is expected to grow at a 5.2% annual rate through 2021, reaching $245 million in sales, according to The Freedonia Group's study.
Related report: Stretch & Shrink Sleeve Market in the U.S.
According to The Freedonia Group's new study, the global pharmaceutical packaging demand is projected to advance 6% annually to $112 billion in 2021.
Related report: Global Pharmaceutical Packaging, 12th Edition