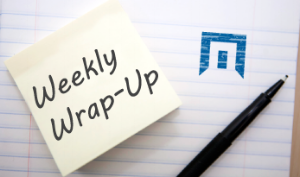 Check out the latest industry articles from Simba Information, The Freedonia Group, Freedonia Focus Reports, and Packaged Facts.
These articles cover a variety of dynamic markets including education technology, boating, paper industry machinery, and pet products and services.
Apple, Google, and Microsoft are promoting new products and partnerships in an effort to provide technology to K-12 classrooms.
In the wake of the Great Recession, the boating industry has solidly rebounded, spurred in part by a few key trends.
According to Freedonia Focus Reports, U.S. demand for paper industry machinery is expected to reach $3.6 billion in 2022, as paper and paperboard production increases.
Natural pet food continues to fuel overall pet food market growth, outpacing the growth of regular pet food. J.M. Smucker Co's new acquisition will only deepen this shift in the market.
Drawing on research from U.S. Pet Market Outlook, 2018-2019, this new blog post explores several key pet industry trends that are reshaping how consumers shop and care for their pets.