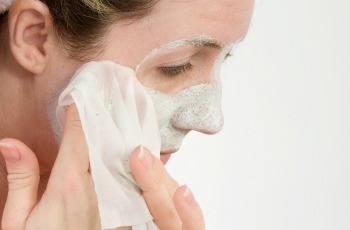 Skin care is a booming industry, as everyone wants flawless skin, and for some, you can't put a dollar amount on that. The skin care market consists of facial care, body care, hand care, depilatories and make-up remover products and is a $121 billion industry. Now more than ever, consumers are becoming more aware of what they put in, and on, their bodies to stay healthy.
Demographic drivers
Skin care awareness and consciousness are some of the driving forces behind the booming industry. Younger people are becoming more aware of the importance of skin care and investing in its benefits. There has been a shift over the years from older consumers to younger consumers, although older consumers are still the most prominent.
Natural & organic trends
Another major driving force behind skin care sales is the demand for natural and organic products, a rising demand driven by products with no unnecessary chemicals, parabens, additives or fillers. According to Nutrition Business Journal, organic beauty accounts for more than one-third of the $9.6 billion natural and organic personal care industry. The growth rate for natural skincare products alone is growing faster than the overall market. Some of the most popular natural and organic brands are: RMS Beauty, Tracie Martyn, Seventh Generation, J.R. Watkins and 100% Pure.
Growth of anti-aging products
Anti-aging products are the largest growth area within the skin care market. In 2014, the No. 1 skin care brand in the U.S. was an anti-aging brand: Olay Regenerist, a brand owned by Procter & Gamble. Their total sales in 2014 amounted to approximately $103 million. Anti-aging products have shifted to not just target wrinkles but also dry skin, uneven skin tone, hyper pigmentation and dark circles under eyes. In addition to Olay Regenerist, some of the most popular anti-aging skin care brands are: Clinique, Murad, Patricia Wexler, Elizabeth Arden and SkinCeuticals.
Increased interest in multifunctional skin care
Multifunctional products are in high demand from consumers who don't have a lot of expendable skin care income. The increase in functionality also creates an increase in demand. For instance, products that can both hydrate and fix hyper pigmentation have a higher demand. Blemish Balm or Beauty Balm (BB) and Color Correcting (CC) creams grew in popularity over the past few years for this very reason – they provide both cosmetic and skin care benefits. BB and CC creams originated in Germany and Asia and have been growing in popularity in other regions. BB creams alone can create natural coverage, moisturize, treat skin, provide SPF protection and improve skin texture. According to NPD Group, in 2012 BB creams sold in U.S. department stores generated close to $9 million.
Future outlook
New and innovative products will continue to surface with the growth of the skin care market. The market value is expected to reach $10,717.4 million in the U.S. alone by 2018. The global skincare market is also poised for growth, with an expected CAGR of 3.8% from 2016 to 2021. Companies and consumers won't be slowing down with skin care products anytime soon. To learn more, browse related reports on skin care and personal care on MarketResearch.com.
UPDATE: For the latest information, check out our newest blog post on the global skincare and dermatology market.
Thanks for reading!

Kathleen Zacrep,
Social Media Coordinator
MarketResearch.com