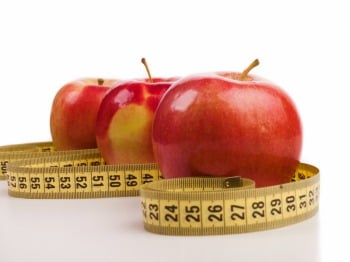 Oprah Winfrey certainly hasn't given up on dieting yet — she just revealed that she's lost "over 40 pounds" on Weight Watchers as part of the company's latest advertising campaign, sending shares soaring.
But for the U.S. weight loss industry as a whole, the numbers may not be quite so promising. The U.S. weight loss and diet control market totaled $65 billion in 2015, according to a report by Marketdata Enterprises Inc, a market research publisher that has tracked the diet market for 28 years. Flat to low growth is expected in the future.
A Complex Industry
The weight loss and diet control market encompasses a variety of segments including diet soft drinks, artificial sweeteners, commercial diet centers, health clubs, meal replacements, diet pills, medical programs, weight loss surgery, exercise DVDs, and more.
Competition is fierce. There are 108 million American dieters, but with plenty of do-it-yourself plans and free smartphone apps that can easily track calories and log steps, consumers have access to more convenient, inexpensive weight loss tools than ever before.
As a result, the weight loss industry has struggled with mixed results. Sales have declined at Weight Watchers in recent years. NutriSystem has been growing in the double digits for the last three years, while Jenny Craig has reported growth in recently published interviews.
The Market for Meal Replacements
Some niches offer more opportunities than others. The $4 billion U.S. market for meal replacements — such as shakes and nutrition bars — is doing fairly well.
"Meal replacements are popular, among both medical and commercial diet programs, because they are inexpensive, portable, and have no side effects," according to a Marketdata report.
Nutrition bars and shakes are available in a wide variety of retailers. In addition, meal replacements are unregulated and are easy to brand with private labels. Industry players include Slim-Fast, Herbalife, Advocare, Shaklee, and AMWAY (Nutrilite).
The Weight Loss Surgery Market
The U.S. weight loss surgery market reached $4.9 billion in 2015, according to Marketdata. However, any changes to the Affordable Care Act could impact the market in the future.
Approximately 199,000 Americans have bariatric surgery each year, but the high cost of the procedure, (which averages $25,000) serves as a significant barrier. In addition, many insurers deny coverage.
Due to high out-of-pocket costs, only a tiny percentage of Americans who are medically eligible for bariatric surgery get the procedure. An estimated 24 million have a body mass index that's high enough to qualify for the operation, the New York Times reports.
Where to Learn More
For more information about the weight loss industry, be sure to check out related market research reports available on MarketResearch.com. For a limited time, Marketdata is offering a bundled discount, as well as buy one get one report free (of equal or lesser value):
Weight Loss Market Studies Package: 12 weight loss studies available at a 40% discount. Includes 1,942 pages of weight loss analysis, competitor profiles, and forecasts.
How to Start a Medical Weight Loss Program: A comprehensive blueprint designed for investors, physicians, nurses, registered dietitian, and physicians' assistants.
U.S. Commercial Weight Loss Centers: A Market Analysis: Latest market trends and developments, forecasts, demand drivers, and discussion of why franchising is no longer a strong growth model.
To view all reports by Marketdata, click to its publisher page.
---
About the Author: Sarah Schmidt is a Managing Editor at MarketResearch.com, a leading provider of global market intelligence products and services.