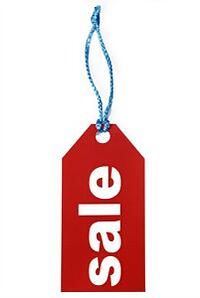 This season has seen the introduction of many new marketing trends for Black Friday. The news has covered the rumors of many stores' plans for products, hours, and deals. Because of the hype and increased competition surround this single shopping day, it's important for retailers to create great marketing strategies for Black Friday weekend. It is a mark for the kickoff of holiday shopping, and for many companies, it's the biggest sales day of the year. Researching what consumers are looking for can make or break a company's Black Friday success.
We looked into some of the biggest marketing trends we are seeing this season that companies need to consider when preparing for Black Friday 2015. (It's never to early to start!)
Mobile Shopping
According to an article on SearchEngineWatch.com, 50% of 25- to 35- year olds use their smartphones to browse or shop online while standing in line at other stores. We are seeing more and more companies develop great, user-friendly apps to drive their business. In a report by Mintel International Group Ltd., it was found that brand spending on mobile ads and apps is expected to see radical growth as more people use their smartphones for online sales. It's important for businesses to check to see if they are being searched for in app stores to ensure that they're prepped for next year.
Black Thursday
Although controversial, more stores are choosing to open Thanksgiving evening. Many stores and malls open up at 4 p.m. on Thursday and remain open all throughout the night into Friday, while others open at 4 p.m. and close around midnight to allow employees to rest before opening again early Friday morning. In order to compete with the market leaders, it's important that you consider what stores in your local area are doing.
Small businesses also need to consider what they should do on Black Friday. More and more endorsements are going towards supporting Small Business Saturday, a target shopping day for local small businesses across the country. But, that doesn't mean small businesses should ignore Thursday or Friday promotions.
MORE deals
Many targeted Black Friday stores, such as Wal-Mart, have been promoting how much inventory they have available for select promotions this year. This means, they plan on having more in stock so more customers can purchase the items that have super savings. Make sure you are prepped with accurate readings of your inventory this year, so you can determine what you will need in stock next year to provide your customers with the best Black Friday experience and not run out of the merchandise they want most.
Online
Many companies choose to offer their Black Friday door-buster deals online. And, other online retailers, such as Amazon, have moved towards not just focusing on Cyber Monday, but offering deals the entire week leading up to Thanksgiving. In a report by publisher Conlumino, they found that consumers are more likely to be "webrooming" the week leading up to Thanksgiving to ensure they get the best deals. So, advertising on your site can also ensure that consumers are standing at your line come Friday morning.
Black Friday still is one of the biggest retail shopping days of the year. No matter how your business chooses to participate, it's important to research what your consumers want to make sure they see your store or online site as an important place to visit on this big shopping day. It is important to even research internally to determine what successes or failures this year will contribute to the decisions you make for next year's Black Friday.
To learn more about how market research can benefit your business, check out our new eBook.
Thanks for reading!
Caitlin Stewart
Marketing Associate
MarketResearch.com