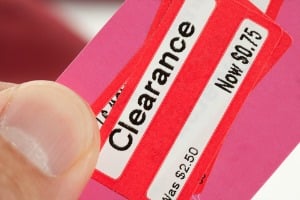 Today's fastest selling seasonal merchandise quickly becomes the "stuff" on tomorrow's sales racks. We've all passed the shelves full of drastically marked down Halloween candy, Christmas decorations and stuffed Easter bunnies. Overstock like this results in lost revenues, takes up precious real estate and marks a missed opportunity for merchants hoping to capitalize on the hottest items of a holiday season.
No matter what season-specific merchandise you're selling, don't let this happen to you. The right market research can help you celebrate the season with higher sales, increased foot traffic and amplified visibility.
The fact of the matter is that seasonal merch can be a big boost to your bottom line. Seasonal decorations alone are a booming business. According to a related report published by Barnes Reports, there was an estimated $1,281 million in industry-wide sales of them at gift, novelty and souvenir stores in 2013. That number is expected to jump to $1,327.1 million in 2014. Likewise, seasonal decorations sold at hobby, toy and game stores also saw an increase in sales. In 2013, consumers racked up $527 million in sales, a number expected to bounce up to $541.6 million in 2014. At pharmacies and drug stores that sales figure will leap from $776.2 million in 2013 to an estimated $811.3 million next year. Finally, warehouse clubs and superstores will crank up from an astonishing $1,595 million in 2013 to an estimated $1,717.9 in 2014.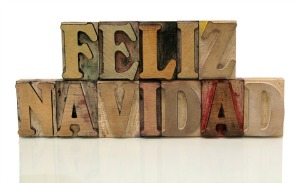 1. The first key to seasonal success is long-range planning. Generally – though this can vary widely depending on industry – if you want to run a season-specific campaign in October, you should begin planning purchases in June with an eye for products to arrive in store in September.
2. A second, often overlooked, element that's necessary for growing season-specific sales is to consciously and gracefully cater to the ever-diversifying customer base. For example, Hispanics are the fastest-growing segment of the U.S. population. Though many Hispanics celebrate traditional American holidays – creating an opportunity for merchants to offer language-appropriate or Latino-themed merchandise – there is also an opportunity to capitalize on culturally specific events, such as Cinco de Mayo. Finally, there are Hispanic holidays that overlay on the calendar with American holidays – such as Halloween and Dia de los Muertos (Day of the Dead).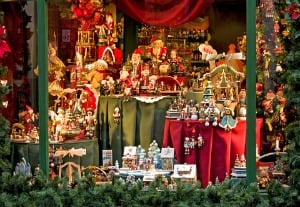 3. The third step is creating eye-catching, prominent displays that showcase a mix of well-known favorites, new and unique merch, and regional specialties. Consumers should see these displays as soon as they walk into the store and they should be kept organized and well stocked throughout the season. In fact, it's best to designate a season-specific space in your store where such displays will always be erected. Don't forget to include ancillary items that will be on customers' minds, such as cold weather gear next to the Christmas lights and ornaments.
4. A fourth tip for seasonal sales success is to be social. All of the store's online feeds – Facebook, Twitter, Instagram, YouTube, Pinterest, etc. – should be given a seasonal makeover in regards to background artwork and highlighted content. Keep followers updated on new products, sales, and in-store events. Likewise, if you've advertised a hot product that's sold out, let customers know, so they don't get disappointed when they arrive at your store.
5. The final rule to sales success is that you can never start selling seasonal merchandise too early. Halloween goodies go out at the beginning of the school year, while Christmas gear is put out the day after Halloween, and Valentine's Day treats are on display from New Year's Day onward. Being an early bird means that at the end of the season, you can kick back, relax and enjoy the fruits of your labors.
Thanks for reading!
Nevin Martell