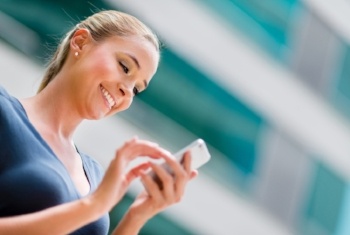 Augmented reality is getting a huge market thrust from Apple and Google after its initial success with Pokemon GO. Google and Apple are using augmented reality (AR) in their new devices and have embedded AR into current online software.
Augmented reality markets are positioned to further modify consumer thinking and consumer behavior, create new user experiences, and generate thousands of opportunities for businesses to reach potential customers in a more immediate manner than is now possible.
New AR Technology from Apple and Google
With the release of augmented reality apps from Apple and Google, there will be a seismic shift in how people use their smartphones. The AR technology is good for games, shopping, education, video analysis, and entertainment.
Next-generation iPhones have augmented reality with the release of a free iOS 11 software update on September 19, 2017. Apple will leverage augmented reality inside its devices to create intelligent, capable, and personal digital experiences for people. Pokemon Go illustrates how well augmented reality can be adapted to real places. Pokemon implements digital imagery placed on local streets. Apple's ARKit completely transforms the platform's functionality. It provides an interface with the world around, permitting use of video recording to create step-by-step procedure manuals that can help people learn things.
Similar platforms called ARCore are being developed by Google. Google's foray into augmented reality is occurring now. Google AR will run on the Pixel and Samsung S8, as long as the devices are running the Nougat operating system or newer. ARCore is a key technology for Google. Google is aiming to have ARCore on 100 million devices by the end of its preview.
Augmented Reality Apps by Ikea and Lowe's
Augmented reality faces plenty of technological hurdles in getting every smartphone user on board, but vendors have decided to start now.
A real-life example of augmented reality on a smartphone or tablet includes the app Ikea Place, which has the capability to show potential customers what furniture in the showroom would look like in the home. Users can view a digital image of furniture considered for purchase in an image of their real-life space. In this way, augmented reality can be used as a practical design tool. If the user likes what is seen, Ikea will let the order go straight from the app.
Home improvement store Lowe's is introducing Measured by Lowe's, an app that will let people take real-world measurements, whether it is of a closet or a child's height. It is expected that this app will be useful in consumer purchasing situations similar to the Ikea app.
Explosive Augmented Reality Market Growth Predicted
In 2015, the augmented reality market was an estimated USD $659.7 million and it grew to $2.6 billion in 2016. By 2023, the AR market is anticipated to reach $89.8 billion. This represents astoundingly rapid growth for a market that is not yet well defined. The increasing scope of applications across different industries such as manufacturing, medical, retail, game, and automotive, all industries really, is expected to drive demand over the forecast period.
AR is in the early stages of an explosive growth cycle. Google pointed the way, as it so often does, to the opportunity with Google glass. But all AR vendors will reap the benefits of Google's huge AR marketing investment in the long run.
For more information on this rapidly expanding market, read the report Augmented Reality (AR): Market Shares, Strategies, and Forecasts, Worldwide, 2016-2022 by Wintergreen Research. Click the button below to read the report's description and learn more.
---
About the Publisher: WinterGreen Research provides strategic market assessments in telecommunications, advanced computer technology, communications equipment, and other dynamic sectors. Industry reports focus on opportunities that expand existing markets or develop major new markets.
Additional Articles by WinterGreen Research