Unity Marketing's look at the five most important trends for marketers targeting the U.S. affluent customer in 2015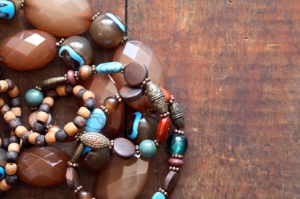 In recent blogs, we've explored the top trends shaping the luxury consumer market in 2015. The overriding trend that will impact all marketers at the high-end is a mood of austerity. Despite the newly revised and remarkably strong GDP growth of 5% in third quarter 2014 and the stock market topping 18,000 at year end, American affluent consumers are holding tight to their monetary gains. They are choosing to save and invest to grow even more wealth, rather than spend it on luxury indulgences. Affluent austerity doesn't mean they have given up shopping, but they are applying new more demanding standards to the purchases they make. They are getting back to basics with a taste for simplicity and view toward getting more value for less.
Today's affluent consumer is looking for a more understated, even modest, expression of their lifestyle that focuses more on substance than style and on quality at a price that respects the customer's intelligence and personal values. Rather than conspicuous consumption and status symbols that proclaim one's wealth, the affluent are embracing brands that tell them new stories about quality and reflect their personal values. As a result, cracks have begun to show in the "same old story" that serves as the traditional luxury marketing platform.
This need to tell a new story is bringing challenges to many mainline, traditional luxury brands and retailers, but opening opportunities for other brands that interpret luxury in a new, value-based way. Among brands that understand this include high-end brands (Fischer Voyage and The Row), mid-range (Filson, Bonobos, Shinola) to low-end (Everlane, Warby Parker, Alex and Ani), many sporting made in America roots.
Jeweler James Avery tells a brand story of simplicity and meaning that is in tune with affluent's mood
The made in America story resonates powerfully with today's consumer with its reflection of American-made quality and 'substance over style' approach, as opposed to the 'style over substance' positioning reflected by some Euro luxury brands. For example, Texas-based artisan jewelry brand James Avery grounds its made in America jewelry designs on four basic values: Simplicity, Integrity, Meaning and Universality. Notably, this brand, which just celebrated its 60th anniversary, doesn't have to tell a new story; rather, its traditional story is now perfectly in tune with affluents' new mood. Brand storytelling is a key component of James Avery marketing, which is reflected on its website, Facebook postings and in the store, where product displays are arranged in a series of theme-based "shops," including Milestone Creations for wedding bands, spiritual products, and the Charm Bar to create customized and personalized bracelets.
The old luxury brand story of elitism disguised as exclusivity won't work with today's luxury consumer
For years, for decades, and in some cases for centuries, luxury brand marketing has been based on a story of elitism and that ownership of a certain brand confers special status to the individual. That old luxury story of elitism comes disguised by claims of exclusivity, design excellence and workmanship. It is supposed to create desire for luxury brands that one aspires to own and to show off. But, today's affluent just aren't buying into that story anymore, and most especially the Millennial generation as they grow in affluence and wealth.
Recognizing that heritage luxury brand Yves Saint Laurent was losing connection with moneyed young affluents, the brand's core customer, creative director Hedi Slimane took dramatic steps to reposition the brand to reflect the younger generations' mood and spirit. By dropping the Yves from the brand name, it maintains connection to the brand's past, but looks forward to the future. Further, the Saint Laurent reinvention has an American twist. Slimane moved his design studio from Paris to LA and opened a new flagship store on Rodeo Drive. While some of the Saint Laurent fashions feature glitz and glam, there is still a minimalist, back-to-basics aesthetic that connects with the current mood. Slimane is keeping the YSL-edge, but telling a new story reinterpreted for today's hip rock 'n rollers.
Luxury brands are going to have to tell a new story
The idea of consumer aspiration for luxury brands – that people will see the brand as a realization of a hope or ambition – is dead. The truly affluent don't need status symbols; quite the contrary, today, they are going undercover. They need to be inspired to buy up and pay a premium for luxury. The inspiration must come from a strong value proposition with an equally strong story hook. For 2015, luxury brands will have to learn a whole new way to tell the story of their brand to a new breed of affluent customers.
To learn more about the trends, download Pam Danziger's free white paper, Five Luxe Trends for 2015, and stay tuned as we highlight more trends on the blog. Also, check out the first two trends, affluent austerity, and luxury's new style on our blog.

Editor's Note:
This post was written by Pam Danziger, President of Unity Marketing.
About Unity Marketing
Drawing upon their extensive industry experience, as well as professional expertise in marketing research and analysis, product and concept development, strategic planning and licensing, Unity Marketing offers marketing research that helps clients identify and maximize their potential success in the collectibles and giftware markets. Unity Marketing utilizes a full range of quantitative and qualitative research to address its clients' marketing challenges.