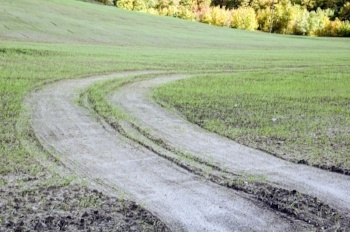 One of the latest trends involving agrochemicals is an increase in counterfeit pesticides. Fake pesticides are causing significant losses to the pesticides industry.
Since pesticides have to go through multiple channels from producers to buyers, farmers are not always aware of the damage that counterfeit pesticides can cause to their crops. Significant time and capital is invested in developing new products, and counterfeits discourage pesticide companies from investing in research and development of new pesticides.
According to a report by CCM data and business intelligence, about 20–30% of the pesticides in China are counterfeits.
Agrochemicals Market Overview
Agricultural chemicals market segments include herbicides, fungicides and insecticides. Herbicides was the largest segment in the global pesticide and other agricultural chemicals market with a 49% share of the market. It is followed by fungicides and insecticides with 26% and 25% respectively.
Herbicides are chemical substances used to control the growth of unwanted plants and weeds in an agricultural land. They are also known as weed-killers. Insecticides are chemical substances used to treat and kill insects. They are widely used in industries such as agriculture, machinery, healthcare, and by consumers.
Insecticides can be a repellent or a non-repellent. Fungicides are chemical compounds that are aimed to kill and prevent the growth of fungi or fungal spores. Fungicides are mainly used in the agricultural industry as fungi is one of most common cause for crop loss.
Asia, North America, South America accounted for 40%, 25% and 22% share in the overall pesticide and other agricultural chemicals market.
Merger and acquisition activity in the agricultural chemicals industry in the last three years has been medium. Leading deals have included those done by ChemChina, Bayer CropScience, ADAMA and platform specialty Products Corporation.
Agrochemicals Industry Report 2017
For more information on the market for herbicides, insecticides, and fungicides, click to a recent report published by The Business Research Company, which covers:
Market characteristics, size, growth and segmentation
Regional and country breakdowns
Competitive landscape and market shares
Trends and strategies
Click the button below to to read the full report description on MarketResearch.com.
---
About the Publisher: The Business Research Company produces company, market, and consumer research on a wide range of industries. Its report methodology includes 10-20 interviews with senior industry figures. Secondary research draws on advanced techniques and thousands of proprietary sources.
You May Also Like