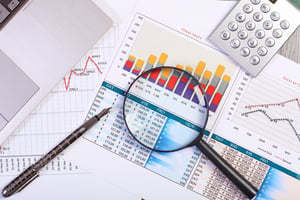 Market research companies have been releasing a slew of new and updated reports that assess the impact of COVID-19 on a wide array of industries, from food and beverage to health care and beyond. These reports include forecasts, expert analysis, and valuable market data that is hard to find anywhere else.
Thousands of up-to-date reports are available on MarketResearch.com to help business leaders understand the dynamics of the market, anticipate changes, and identify opportunities during the COVID-19 pandemic and eventual recovery.
Below is just a sample of recent reports that you might find useful and interesting.
The COVID-19 pandemic and related lockdown measures have had a devastating impact on many different sectors of the global economy, but a few sectors have experienced rising demand. This MarketLine report examines which industries have performed well during this period, the strategies of top companies, and potential long-term implications.
In January 2020, Euromonitor International released a report that explains shifting digital consumer values and the tech-driven trends that are predicted to change business as we know it. This July, Euromonitor revised the report to include the long-term impact of COVID-19 on the trends described in the original report.
Analysts at Frost & Sullivan revisited their top predictions for the healthcare industry in light of the COVID-19 pandemic. This report covers the current growth environment and changing economic scenario, along with industry outlooks for pharmaceuticals and biotechnology, in vitro diagnostics, medical technologies, medical imaging equipment, and healthcare IT.
The way we work is transforming, and both factories and offices will no longer be the same. COVID-19 has accelerated many fundamental changes that were already underway. In this report, GlobalData explains the future of work and the companies that are successfully embracing the most advanced technologies.
Due to the COVID-19 pandemic, demand has fallen in the foodservice industry, including school cafeterias and restaurants, but has risen in the retail sector as consumers spend more time at home. Packaged Facts analyzes this trend and other key factors shaping the industry in its comprehensive new report on the U.S. food market.
COVID-19 has intensified the demand for online shopping across the globe. Multinational corporations are investing heavily in a shift toward e-commerce, but they must also ensure their strategies will also succeed over the long-term even after the pandemic has ended. Read this report for insights on various e-commerce options for companies to consider as part of their plans.
This compact report is designed for executives and business leaders who are looking to evaluate the impact of COVID-19 on their business and leverage specific planning tools to navigate this time of uncertainty. DuckerFrontier recommends actions for executive teams and explains the value of PEST(EL) analysis, narrative scenarios, heaven and hell scenarios, contingency planning, and pre-mortem.
In this report, analysts compile existing research on COVID-19, share key insights, and help the reader to spot new market opportunities related to the pandemic. Topics include product development pipelines, diagnostic testing approaches, vaccine development programs, regulatory approvals, and much more.
How can technology be used to prevent the spread of infectious diseases like COVID-19? This report explores the potential for IoT and AI to monitor people who have contracted the virus and disrupt the spread of the disease.
There is no doubt COVID-19 has upended our lives dramatically in just a short time, but which of these changes have the potential to last? In this report, Richard K. Miller & Associates uses consumer surveys and spending statistics to provide insight into anticipated post-pandemic changes in consumer behavior and spending.
---
Where to Find Out More
Check our our newest article on COVID-19 industry impact.
Need more market research? Our knowledgeable research specialists provide personalized assistance and give informed and objective advice to help you find the critical information you need, whether that's in the form of a published report or data table, an on-going research subscription, or a custom research consulting project.
Contact us to learn how we can help you find trusted insights for your toughest business questions.
---
Related Articles