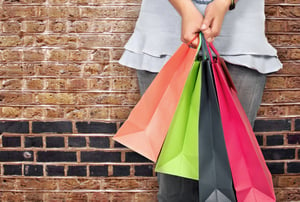 There is no doubt the holiday season is a critical time for consumer spending, but retailers face unprecedented challenges in 2020 due to the impact of the coronavirus. To drive revenue and adapt to shifting consumer needs, retailers will be forced to rewrite their traditional playbooks in more ways than one.
In a recent interview, a variety of consumer experts at Mintel, a leading market research firm, gave advice to retailers looking to gain an edge in the final stretch of the year. Here are five key trends and predictions they shared.
1. Pent-Up Consumer Demand Will Drive Holiday Purchases
Although the holidays will look different this year, there will be significant pent-up demand among U.S. consumers "to just enjoy something in any capacity" and spend on holiday shopping, according to Alexis DeSalva, Senior Research Analyst for Retail and eCommerce at Mintel Reports US.
A similar impulse is expected to drive holiday purchases in the UK and Europe. Mintel's research shows that a vast majority of these consumers agree with the statement, "I think it's important to have a good Christmas after the events of 2020."
In fact, in countries hardest hit by the pandemic, an even higher percentage of consumers expressed the desire to have a good Christmas — 80% in Italy and 77% in the UK.
2. Retailers Must Go Beyond Discounting to Stand Out
Even with this pent-up demand, many consumers are squeezed financially, and value will still be a big consideration when it comes to holiday shopping.
However, drawing in consumers will take more than just discounts. "This season, more than ever, discounting is your baseline," stated Nick Carroll, Associate Director of Retail at Mintel Reports UK. "In the UK last year, we found two-thirds of people say they don't actually expect to pay full price for gifts anymore… to cut through the noise, retailers need to do more."
Retailers should strive to offer value in multiple ways. Examples include:
Curb-side pickup
Long-term guarantees
Flexible credit
Flexible returns
Practices to ensure cleanliness and safety
3. New Timeline Shapes Holiday Shopping Season
In the past, holiday promotions centered on Black Friday, Thanksgiving, and Cyber Monday, but now consumers are spending earlier. This trend is partly due to the Amazon effect.
"Prime Day has really disrupted the calendar as we knew it and rewritten the timeframe," said DeSalva. This October, Target, Walmart, Wayfair, and other major retailers responded to Prime Day with their own sales events at the same time.
In addition, the pandemic will also change typical shopping patterns. Because many consumers may not be traveling for Thanksgiving or celebrating Halloween, they may choose to shift their spending habits and get ahead on holiday shopping instead.
Retailers are also incentivized to spread out the holiday rush. Due to health concerns, more consumers are choosing to shop online, but this shift creates added pressure points for retailers from a logistical point of view. Encouraging shoppers to make purchases over a longer period will help retailers process orders more easily and ensure online purchases arrive on time.
4. Divergent Holiday Gifting Trends in 2020
When and how consumers shop is expected to change. What consumers purchase will also be different this year because people's finances have become so polarized.
While many consumers are hard hit, a select group actually have more to spend in 2020, including "those who are lucky enough to stay in consistent work and reduce other costs related to commuting and restaurants," according to Carroll.
As a result, retailers at either end of the spectrum — both premium luxury retailers and value discounters — may do well, but those in the middle may face dwindling demand.
However, a few gifting trends are expected to resonate this year due to the pandemic:
Tech products such as laptops and wireless headphones — items people may have delayed purchasing earlier on in the lockdown with the hope of snagging a big discount during holiday sales
At-home leisure and entertainment — such as virtual cooking classes, puzzles, and DIY spa treatments
Products that offer health benefits — for example, active wear or sneakers that you can use while working from home and while exercising
Gift cards are expected to be another popular purchase. Although they have a reputation for being boring and impersonal, gift cards will have added appeal this year because they are so easy to purchase online. Gift cards are also an ideal option to help those in real financial need while avoiding complicated returns and extra trips to the store.
5. Setting the Right Marketing Tone Will Be Key
Marketers must walk a fine line this year to strike the right tone and stand out in a sea of holiday promotions. Advertising a "COVID-19 clearance sale" may not be the best marketing approach for retailers, DeSalva advised.
Instead, retailers should focus on messaging that is:
Warm, personal, and sympathetic
Encourages shoppers to celebrate, keep in touch with loved ones, and show they care — even if they cannot be together in person
Gives consumers something to look forward to
Acknowledges and applauds the role of essential workers
Reassures customers that stores are clean and safe and that purchases will arrive on time
Access Additional Consumer Research
Want to know more? Browse more than 3,000 reports by Mintel on MarketResearch.com. These reports provide valuable data on a variety of markets including consumer goods & retailing, food & beverage, travel & leisure, e-commerce, and much more.
If you need help finding research on a specific topic, don't hesitate to reach out to our research specialists at 800.298.5699 (U.S.), +1.240.747.3093 (international), or customerservice@marketresearch.com..
---
About the Author: Sarah Schmidt is a Managing Editor at MarketResearch.com, a leading provider of global market intelligence products and services.