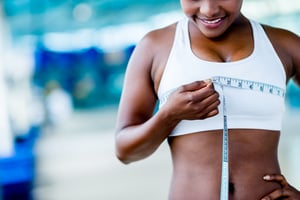 The total U.S. weight loss market is worth more than $72 billion, comprised of eight market segments: diet soft drinks, artificial sweeteners, health clubs, low-calorie diet entrees, meal replacement shakes and bars sold retail, commercial weight loss programs, medical programs (by MDs, hospitals and clinics, including surgery), and diet books.
Commercial programs only account for an estimated $3.86 billion, a small share, but they are the most well-known and tracked due to their large advertising budgets and the fact that they are public companies.
WW (Weight Watchers) and NutriSystem both missed the mark in last year's diet season, due to marketing mistakes in the 1st quarter of 2019. I don't think they will do that again in 2020. All indications point to the firms being more ready, with major pushes for their new programs. The emphasis now seems to be on more personalization and customization.
8 Key Things to Know About Weight Loss Companies in 2020
1. 2019 diet industry revenue growth: Based on 3rd quarter 2019 guidance by each company, it's looking like the top four weight loss companies will post a collective 3.6% sales increase for 2019 versus 2018, with revenues of $3.21 billion ($3.10 billion in 2018). Adding in all the other smaller commercial franchises and chains, this segment of the market was worth an estimated $3.86 billion, up slightly from the $3.72 billion of 2018.
2. How top diet companies fared: Estimated 2019 revenues are $1.4 billion for WW, $692 million for NutriSystem (see Tivity Health), $705 million for Medifast, and $420 million for Jenny Craig.
3. 2020 revenue projections: Marketdata has a preliminary forecast for 6.5% growth in revenues for this group of four in 2020 to $3.43 billion, with the best growth to be posted by WW. All commercial diet company revenues, including revenues of smaller chains, should be $4.11 billion.
4. Weight loss market challenges: Possible headwinds for commercial diet companies include: competition from DIY plans based on Keto and intermittent fasting, Noom and other diet apps, winter storms, and a possible recession.
5. WW unveils changes in 2020: The firm has a new program with more personalization. Members will choose from Green, Blue and Purple plans, based on their taste preferences and eating habits. The firm got a jump on the 2020 diet season by launching early. In addition, ambassador Oprah Winfrey will kick off her 9-city wellness event tour in January.
6. NutriSystem launches new weight loss plan: The company has a new program based on your body type, individual goals and food tastes, with 41 new food items. However, they should probably start thinking about a new spokesperson, as Marie Osman commercials are getting tired.
7. Medifast's growth slows: The average revenue per active coach declined for the first time in a long while, as the profit margin declined and missed analysts' estimates. With 32,000 health coaches already, how many more can be added?
8. Jenny Craig brings services to Walgreens: It's still early to figure out what new owner HIG Capital will do for the company, but there is a bright spot potentially with the new affiliation with Walgreens drug stores. The company will offer its program at 100 Walgreens stores in 20 states, starting in January, then expand if successful.
Find Out More
To learn more about this industry, check out Marketdata's new report The U.S. Weight Loss & Diet Control Market, which is now available on MarketResearch.com. This report is a completely revised and updated analysis of Marketdata's best-selling biennial study about the weight loss market. It is the most comprehensive investigation of the U.S. weight loss market published by anyone worldwide.
Marketdata is the only market research firm to regularly track all 10 segments of the U.S. weight loss industry. Marketdata has been publishing independent research studies for 38 years.
Visit the report page to read the full abstract and learn more.
---
About the Author: John LaRosa is the President of Marketdata LLC and is the author of 100+ industry and market studies. His research appears in top media outlets including ABC, CNN, Fox, Forbes, USA Today, The Wall Street Journal, The New York Times, and a variety of trade journals.
Related Articles