Since more and more people treat their pets as family, it's no surprise that pet Halloween costumes have become a popular tradition.
Check out a new infographic by the research firm Packaged Facts to learn about recent pet Halloween costume trends, and find out which dog costumes are favorites.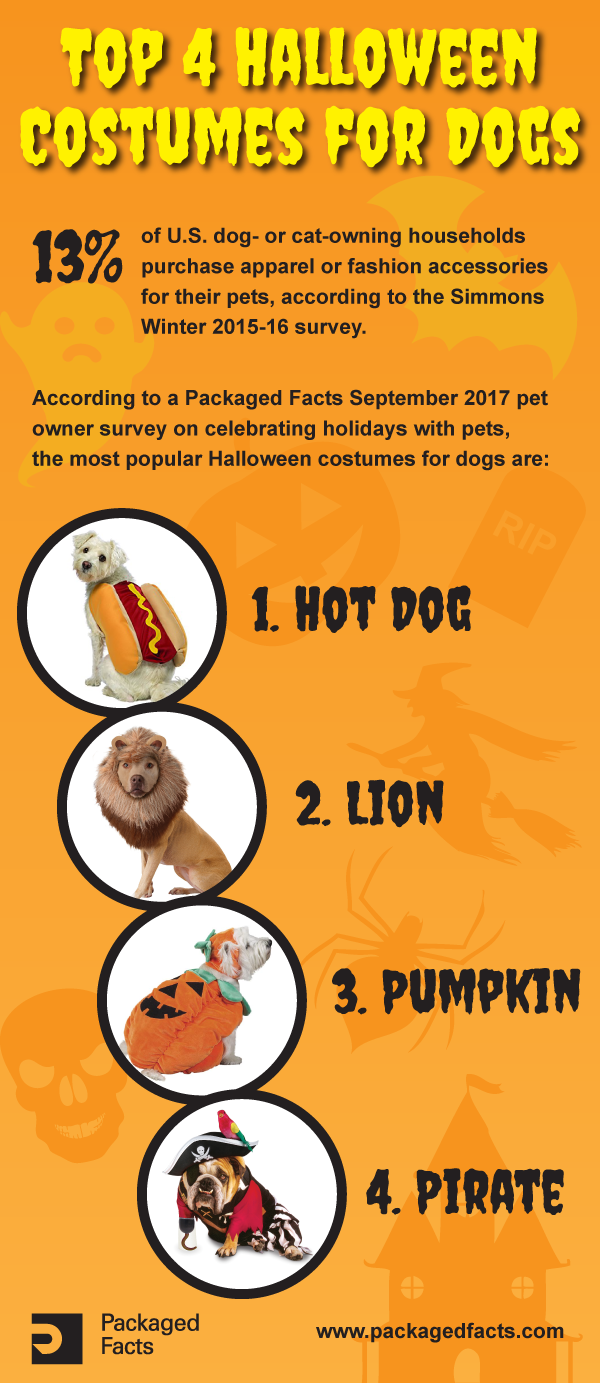 Share this Image On Your Site
With 13% of dog- or cat-owning households purchasing apparel or fashion accessories for their pets, a variety of retailers have taken steps to cash in on the trend. These days, you can find dog and cat Halloween costumes at a wide range of retailers including PetSmart, Petco, Target, Walmart, Party City, and Amazon, to name a few.
However, some pet owners prefer a more DIY approach and design their own unique costumes. Photos of pets dressed as Doctor Who, a dragon, giant squid, giraffe, stegosaurus, and a scuba diver can be found on Mashable's slideshow of 25 Crazy Pet Costumes That Put Yours to Shame.
Dogs and cats aren't the only pets wearing costumes this Halloween. Guinea pigs and rabbits are also getting in on the action.
Plus, many towns and cities host annual Halloween puppy parades and costume contests — a fun chance to show off your furry friend and be inspired by other people's pets.
Keep Up with New Pet Trends
The pet industry is growing fast, with plenty of room for innovation, but not all pet companies are equally prepared for what the future may hold.
If you're looking to access more information about pet product trends, premier brands, and retailers, be sure to check out a free downloadable presentation by Packaged Facts that highlights the top players in the U.S. pet market. Click the button below to learn more.
You May Also Like