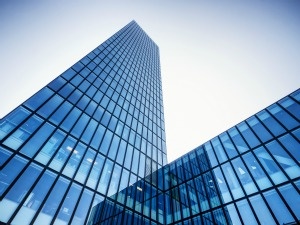 Prior to launching in 2000, JetBlue identified a variety of unmet consumer needs. Its market analysis showed that airline passengers were willing to pass on hot meals and first-class cabins in favor of in-flight entertainment and upgraded leather seating.
JetBlue understood that its target customers were looking for more than cheap tickets — they also wanted a relaxing in-flight experience and a few unique amenities. With a mission to "bring humanity back to air travel," JetBlue soon drew a loyal following of customers. Less than two years after it opened for business, JetBlue was one of the few U.S. airlines to make a profit during the steep drop in air travel following the September 11 attacks.
JetBlue's experience demonstrates the power of market research — when used wisely, market research can help differentiate a business so that it truly stands out from the competition and survives in challenging economic times.
Whether you are currently an entrepreneur or hope to be one someday, it's important to build your business plan on solid market research. As you develop new products and services, secure funding, and scale your start-up, market research can help you make a wide range of critical business decisions.
Take a look at seven different ways you can use market research to make your start-up a lasting success.
1. Research your industry and competitors.
In order to develop a unique value proposition for your business, you must first understand the industry you will be operating in and how you will compare to competitors. Here are some questions to consider as you conduct market research:
Is the market highly competitive?
What are the strengths and weaknesses of other businesses?
What types of challenges do these businesses face?
What can you offer customers that your competitors do not?
2. Determine the size of your target market.
Before you invest time and money into your business, find out the size of your target market and its potential for growth. Is the market already saturated or near saturation? Don't leave this to chance. Look at the data and review expert market analysis for an objective view.
3. Get to know your customers.
As JetBlue's example illustrates, understanding your customer is essential for creating a sound business strategy. It's important to pinpoint fundamental demographic information such as gender, age, occupation, geographic region, and economic status. Once you have this information, you can start digging in to your customer's motivations and desires in order to differentiate your product and service.
4. Strategize branding.
Market research can help you assess what brand benefits are most important to your customers. When you understand what your customers need and want, it's much easier to develop an effective marketing plan. From website design to advertising campaigns, market research can help you communicate key messages that will resonate with your audience.
5. Minimize potential risks.
Entrepreneurs can fall prey to confirmation bias, a psychological tendency to seek out information that confirms your ideas and ignore evidence against your existing beliefs. In other words, your own inherent biases can blind you to dangers that lie ahead.
Fortunately, market research can help expose these risks. Because market research reports are written by objective, third-party experts, they can keep you informed about potential hurdles you may not have thought of on your own. Be sure to incorporate market research into your planning at each phase of development in order to prevent problems down the road.
6. Identify new opportunities.
Market research doesn't just prevent you from failing; it also opens up valuable new opportunities for growth. As you work to expand your business, use market intelligence to help you decide whether it will be profitable to launch a new product or expand your business overseas.
7. Keep up with trends and maintain your competitive edge.
In a rapidly changing business environment, it's essential to stay informed about new federal regulations, technological trends, and mergers and acquisitions in your industry. Conducting ongoing market research can help you prepare for the future and stay ahead of the competition as your business continues to evolve.
Where to Find Affordable Market Research
Market research isn't just for large, established corporations like JetBlue. Cost-effective market research is also available for entrepreneurs, small business owners, and consultants. MarketResearch.com's Profound solution allows you to stretch your research budget with the unique ability to purchase research by chapter, section, table, or chart. Profound users can access a comprehensive, searchable database of reports and often save thousands of dollars per purchase.
To learn more about Profound, visit our website.
Sarah Schmidt
Managing Editor
MarketResearch.com