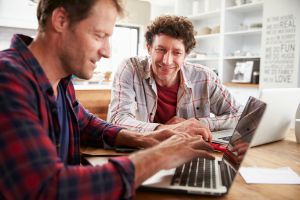 Whether you are writing a business plan, making a pitch to investors, or launching a new product, market research is an essential first step. For small businesses, in particular, keeping costs down is an ongoing priority. Fortunately, there are a variety of creative ways small businesses can access the information they need without paying too much. Take a look at the following five strategies for some ideas.
1. Join a trade association and read industry publications.
Trade organizations can help you stay up to date on what is happening in your industry. These organizations frequently offer networking events, conferences, magazines, newsletters, and other forums that can provide you with a wealth of relevant information. By joining an association, you can gain access to competitive information about trends, fads, and market shifts.
2. Look at your competitor's advertising and sales materials.
Regularly review your competitor's marketing materials for insights into your industry and market. Check out their websites and peruse their advertisements and press kits. How are your competitors positioning themselves? Who are they trying to reach? What products are they pushing the most? These questions can help you gain a better understanding of their target audience and messaging — as well as their potential strengths and weaknesses.
3. Use the internet to your advantage.
You don't have to be a computer whiz to gather valuable business intelligence online. Start by setting up a Google alert for your company to track your online presence and view customer reactions. A Google alert can send you email notifications whenever people post something about your company on the web.
You can also search Twitter to find out what people are saying about your organization online. Listen in on social media conversations to discover emerging trends. You may also find customer reviews on websites like Yelp, Amazon, or TripAdvisor. This kind of candid, unsolicited feedback can help you better understand your customers and what they need and want.
If you use Facebook Ads, you can also gain useful information through Facebook Audience Insights, which gives you detailed demographic information about the group you are targeting, such as gender, lifestyle, education level, page likes, household income, and more.
4. Ask for customer feedback.
Send your customers an email a few weeks after they have purchased your product and ask them what they like and dislike about it. Ask them to rate your customer service and the overall shopping experience. With this information, you can find out how to tailor your approach to better fit your customer's preferences.
5. Use objective data and industry analysis.
All of these do-it-yourself techniques are valuable, but they won't provide all the information you need. While conducting your own research, you may inflate the importance of a particular piece of feedback, or your own inherent bias may prevent you from accurately understanding market movements. In addition, you may need specific quantitative data that is impossible to gather yourself.
To help fill in the gaps and provide an objective benchmark to your own analysis, it's important to use market research reports as well. While many people assume that market research reports are too expensive for small businesses, there are affordable options available.
Through Profound, you can buy market research "by the slice." Instead of buying an entire report, you can purchase only the section, chapter, or chart you need. This can translate into significant savings. Plus, a Research Specialist is available to help you decide whether or not a specific purchase will meet your needs, which minimizes the risk and helps ensure a satisfactory result.
For more information about Profound, sign up for a free trial.
Sarah Schmidt
Marketing Writer/Editor
MarketResearch.com