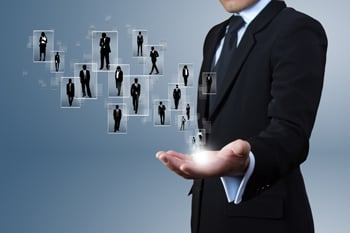 Social media can play an important role in understanding a brand's audience. A large amount of users engage in social networking — Facebook alone has 1.2 billion monthly active users. Social media can be used to investigate your target audience and create an appropriate research plan. In this article, I will discuss a few ways market researchers can utilize social media for their research needs.
Monitoring a Larger Audience
A 2011 report by Nielson on the state of social media claims that approximately 80% of people with Internet access utilize social media. Such a large number makes it possible to conduct market research with a much larger audience than most marketing or media sources can provide. Social media also helps encourage engagement and user interaction which translates into accurate data for marketing.
Understanding Consumers
Knowing where to find the engagement and interaction is a critical part of understanding your audience and measuring data. Social media gives market researchers the ability to track current and emerging trends immediately. One of the best ways to do this is by monitoring and searching hashtags related to the industry, product or brand. Hashtags provide feedback and engagement in real-time. Whether monitoring clients or competitors, the search for hashtags delivers instant results. This allows you to become a social listener, track what your customers want and how their preferences are changing. There are a variety of ways to search the latest posts and popular terms to help you gain knowledge, but one of the best ways is via hashtags.
Real-Time Research
Social media allows research to be conducted much quicker than traditional surveys or focus groups. With social media, you can gain valuable information in real time instead of spending a large amount of time setting up a survey or focus group and possibly receiving outdated information after it's all said and done. Use social media to track behavior during your marketing cycle and gather real-time business intelligence.
Discover Trends
Social media allows you to step outside market research boundaries and learn more through interaction and observation. Most market research strategies are driven by questions, customer surveys, etc.; however, with social media you can avoid leading the discussions when gathering data. Engagement is huge online, and discussions take place without a market research facilitator. Find these discussions and monitor the engagement by observing, or even joining, the discussions. The most important thing to remember when it comes to social media is to be a listener. Turn on your listening skills and learn. Have a few questions in mind about what you want to discover, and use your social listening skills to obtain the data. Social listening contributes to gaining business intelligence in the moment.
What are some ways you find social media helpful when it comes to market research?
For more information on using social media for market research, download our free white paper.
Thanks for reading!
Kathleen Zacrep
Social Media Coordinator,
MarketResearch.com