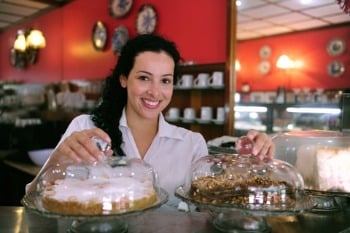 How satisfied are your customers? The answer to this question is critical for the long-term health of your business.
According to The Harvard Business Review, increasing customer retention rates by 5 percent can increase profits by 25 to 95 percent.
Strong customer loyalty can dramatically lower costs and increase profits, but ensuring a positive customer experience is a challenge for many organizations.
Fortunately, market research can provide strategic insights to help improve customer relations and increase retention. By analyzing current, objective data about your target market, you can determine who your ideal customers are, which factors drive their purchasing behavior, and what marketing strategies resonate with them the most. This information can help you stand out from the competition and bolster revenue growth.
Here are five key steps to consider when using market research to improve customer relations.
1. Understand your target customers
In order to meet and exceed your customer's expectations, you must have an in-depth understanding of who they are and what they are looking for in a product or service. Market research can give you a detailed picture of your customer base — including specific demographic information such as their gender, age, occupation, and economic status.
In addition, market research can help you pinpoint what your customers need and want, where and how they shop, what they are willing to pay, and what factors influence their purchasing decisions.
With this knowledge, you can tailor your products and services to fit your customer's preferences and keep them coming back for more.
2. Assess your key competitors
Customer perceptions are not static — they are influenced by the overall market — so it's important to gain a deep understanding of your competition as well.
Through competitive analysis, company profiles, real-world case studies, and market trends reports, you can identify important industry standards and opportunities to stay ahead of the competition. Market research provides expert analysis that answers a variety of important questions, including:
Who are the key players in your vertical?
What do customers like and dislike about your competitor's products and services?
What marketing strategies have proven to be the most effective?
High-quality market research reports will provide you with a unique perspective of your industry, but you can also use custom market research to gather additional information. For example, focus groups, interviews, and surveys can help clarify what your customer's expectations are and how they may have shifted over time. You can also poll your sales reps to find out what clients are saying about the competition.
3. Track customer satisfaction across multiple channels
Once you have assessed your target customer and the overall market, dig in deeper to analyze any data your organization may have accumulated that will help you evaluate the quality of customer relations. Consider several different entry points of engagement that may influence the overall customer experience.
For instance, can customers easily find what they need on your website? Are they able to resolve customer service issues efficiently via phone or email? How would they rate their shopping experience at retail outlets?
Secret shopper studies, email surveys following customer interactions, and social media monitoring can help reveal areas of potential strength and weakness. Market research can also help you establish baseline measurements to provide context for your findings.
4. Identify areas of improvement
When you know what factors are most important to your customer, you can begin to gauge how well you measure up. With this information, you can focus your strategies on areas that have the greatest potential to make a real impact on your bottom line.
If your customers are elderly clientele, for example, print ads in newspapers may be more effective than banner ads on YouTube. These kinds of tactical shifts can help your customers engage with you more easily and make a long-term impact on the success of your marketing campaigns.
5. Refine your strategies over time
Using market research can help you stay on the cutting edge of trends and avoid common pitfalls. Leveraging market research effectively can be a significant investment, but the knowledge you gain can help you boost your chances of retaining a loyal customer base who will return for repeat business and eagerly promote your company through word-of-mouth marketing.
To learn more about how market research can help you improve customer relations and transform your product or service into a financial success, check out our free white paper.
Sarah Schmidt
Marketing Writer/Editor
MarketResearch.com