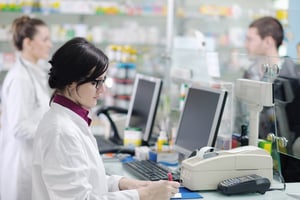 Every year several new drugs enter the pharma value chain. The launch of a new therapy or drug means a new treatment option for the patient pool and advancement in people's quality of life.
For this reason, the US FDA provides its consistent support to pharma companies and healthcare institutions and continuously amends its healthcare regulatory guidelines to bring new therapies to the market.
DelveInsight, a pharma market and business research company, has analyzed the drugs that may become hits in the coming years and help transform the pharmaceutical industry in 2020 and beyond.
The drugs classified as potential bestsellers have anticipated sales of USD 500 million and above.
1. An Immunomodulator for Peanut Allergy – AR101
AR101 is an investigational biologic oral immunotherapy aimed at desensitizing patients with peanut allergy. Administered orally, AR101 is a dose of powder with different amounts of peanut proteins in it, as an immunomodulator, resulting in increased tolerance of the patients' immune system.
Aimmune Therapeutics achieved a milestone when it received the recommendation from the FDA for its drug AR101 (peanut immunotherapy) for treating patients allergic to peanuts.
Peanut allergy is increasingly common in younger populations. Researchers estimate approximately 1.25 million, or 2.2% of all children and adolescents in the United States have a peanut allergy.
So far, there exists no standard or approved therapy for peanut allergy. AR101, at present, is under Phase III simulations, not to cure peanut allergy but to prevent any severe allergic reactions.
Aimmune Therapeutics is planning the launch of AR101 in the U.S. in 2020, and in Europe in 2021. According to DelveInsight, the peak revenue for AR101 is anticipated to be around USD 1.66 billion in the year 2025.
Due to the success in multiple late stages of clinical trials and the absence of an FDA-approved therapy for this condition, Aimmune Therapeutics is set to be the only pharmaceutical company to have the approved peanut allergy therapy.
However, DBV Technologies is going to file a Biologics License Application (BLA) to the US FDA for its pediatric peanut allergy therapy Viaskin Peanut.
2. Gene Therapy for Retinitis Pigmentosa - AAV8-RPGR
AAV8-RPGR is a gene therapy product candidate expressing the RPGR protein for the treatment for retinitis pigmentosa. Biogen is currently evaluating NSR-RPGR in Phase II/III XIRIUS clinical trial for the treatment of X-linked retinitis pigmentosa, consisting of a standard AAV8 vector, including the codon-optimized human RPGR DNA.
Acquisition of Nightstar Therapeutics by Biogen accelerated the entry of the latter into ophthalmology. The agreement gave Biogen the right over two mid- to late-stage gene therapy assets, one being NSR-REP1 for the treatment of choroideremia (CHM) and the other being NSR-RPGR for the treatment of X-linked retinitis pigmentosa (XLRP).
Retinitis pigmentosa, a rare inherited retinal disease, with an estimated incidence of 1 in 3,500 to 1 in 4,000 individuals in the USA, has no standard cure at the moment.
However, Biogen aims to bring breakthrough therapies to patients to slow down or halt blindness across a range of inherited retinal diseases.
AAV8-RPGR is expected to be launched in the year 2022 in the US. DelveInsight's experienced analysts estimate the peak revenue of AAV8-RPGR to be approximately USD 656.2 million by the year 2028.
3. Another New Option for Retinitis Pigmentosa — hRPC Cells
Human retinal progenitor cells (hRPC) is a cell therapy for retinitis pigmentosa. The retinal implantation of the human retinal progenitor cells (hRPC) holds the potential to reduce or halt further vision deterioration and preserve photoreceptors. Moreover, pre-clinical studies have shown the possibility to restore vision.
This is a first in-human, dose-escalation study in which participants with retinitis pigmentosa will receive a single sub retinal injection of hRPC cells in one eye to evaluate safety and tolerability.
ReNeuron is currently running the phase I/IIa clinical trial in the U.S.; the company has recently undergone an exclusive license agreement with Shanghai Fosun Pharmaceutical Industrial Development for the development, manufacture and commercialization of its hRPC cell therapy programmes in China.
Millions of people worldwide suffer from retinal degenerative diseases — an inherited, degenerative eye disease, which so far has no standard therapy to help the patient pool.
However, UK-based biotech company ReNeuron has been announcing encouraging results of its cell therapy for retinitis pigmentosa.
The utilization of patented Allogeneic stem cell technology platforms for the scalable and cost-effective generation of hRPC cells further increase the anticipation for the launch of cell-replacement therapy which is expected in 2023.
DelveInsight estimates that the peak revenue for hRPC Cells is USD 1.02 billion in the year 2028.
4. A Better Option for ADHD - KP484
KP484, a prodrug of d-methylphenidate, a selective norepinephrine reuptake inhibitor is under development for the treatment for attention deficit hyperactivity disorder (ADHD), consisting of serdexmethylphenidate (SDX). The clinical trials show that the drug produces the best results when administered for a long duration of time.
KemPharm, a clinical-stage specialty pharmaceutical company committed to discovering and developing proprietary prodrugs to treat serious medical conditions, is running clinical trials of one more candidate, KP415, along the similar lines of KP484.
ADHD is a global problem with a worldwide prevalence of near about 2.2%. Based on estimates, EU5 accounts for 61% of the total cases of ADHD, whereas the U.S. accounts for 28%.
Stimulant medications such as methylphenidate, amphetamine, dextroamphetamine, and lisdexamfetamine derivatives are the most commonly prescribed medications for ADHD. The second line of treatment for ADHD is non-stimulants.
KemPharm believes that the drug can be more effective and can improve the side effect profile compared to other non-stimulant treatments for ADHD due to its different pharmacological profile. The drug is expected to get launched in 2021.
According to DelveInsight, the peak revenue for KP484 is USD 1.46 billion by the year 2021.
| | | | | | |
| --- | --- | --- | --- | --- | --- |
| Name of Drug | Indication | Company | MoA | Year of Launch | Expected Sales |
| AR101 | Peanut Allergy | Aimmune Therapeutics | Immunomodulators | 2025 | USD 1.66 billion |
| AAV8-RPGR | Retinitis pigmentosa | Biogen | Cell replacements | 2022 | USD 656.2 million |
| hRPC Cells | Retinitis pigmentosa | ReNeuron | Gene transference | 2028 | USD 1.02 billion |
| KP484 | ADHD | KemPharm | Adrenergic receptor modulators | 2021 | USD 1.46 billion |

Looking Ahead
The drugs mentioned in this article will impact the upcoming pharma market in a positive way. However, the path is not as easy as it seems.
The failure of the once promising Biogen's aducanumab for the treatment of Alzheimer's was an eye-opener. According to a survey published in journal Nature Biotechnology, the overall success rate of drugs from Phase I to FDA approval is nearly 10%.
However, recent trends have helped drive an increase in research and development in drug discovery. Successful launches in past decades have attracted positive attention, renewed trust in researchers and healthcare organizations, and driven a shift towards drugs that are patient-oriented, carving a path towards market growth.
Where to Learn More
For comprehensive insight into upcoming drug launches and the evolving pharmaceutical industry, see the following market research reports by DelveInsights:
About the Publisher: DelveInsight is a market research firm focused exclusively on the life sciences. It provides cutting-edge market and pipeline information to help organizations make important business decisions and identify potential market opportunities.
---
Additional Articles