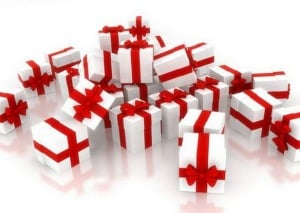 Even with all the different traditions and customs, one thing remains consistent during the holiday season: consumers shop. For almost all retailers, the end of the year holiday shopping brings in the biggest profits all year long. Presents, decorations, food, and many more items are purchased in abundance to prep for days spent with families and gifts for loved ones.
Shopping
During the holidays, shopping as a whole seems to brighten as the winter months arrive. Retailers anticipate the holiday season all year long, creating the best marketing campaigns to drive business into their stores. It all begins with the big shopping day Black Friday, which is the 4-week mark until Christmas Day. This time period is when consumers shop to get the best gifts and food to prepare holiday dinners, parties, and other events.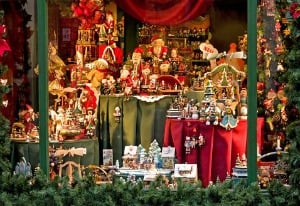 Decorations
The improvement of the U.S. economy is driving many different industries, but, in particular, the Christmas decoration market is improving. According to a recent report by TechNavio, the Christmas decoration market is expected to grow at a CAGR of 3.61% over the period 2013-2018. Consumers are becoming more willing to purchase Christmas trees, ornaments, and other decorations.

Toy Sales
The toy industry generates more than $84 billion in revenue each year. The holiday season is a huge contributing factor, with 42% of consumers planning on purchasing toys as gifts for the 2014 season. Retailers prepare and stock toys for all ages every season to ensure they can provide parents and relatives with the toys children want most.
The biggest competitor for toys is electronic games. For 2013, many toy brands saw sales decline due to increased competition from video games and other consumer electronics. According to TechNavio, the global games market is expected to grow at a CAGR of 9.19% over the period 2013-2018. Much of this increase is due to more and more younger children wanting "older" gifts and toys.
No matter what tradition you follow during the holidays, it is clear that the holiday shopping season is almost a tradition in itself. It is important for retailers to ensure they are prepped, ready, and stocked full of merchandise to ensure that they have everything consumers want for the holidays.
To learn how market research can help your organization prepare all year long, check out our free Ebook.
Thanks for reading!
Caitlin Stewart
Marketing Associate
MarketResearch.com