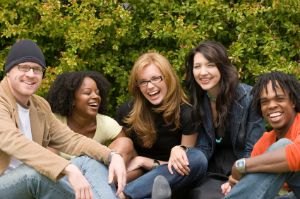 The U.S. luxury market is the largest in the world. According to the Federal Reserve Bulletin, the total number of millionaire households in the U.S. is 11.53 million. Because affluent shoppers have the highest potential to spend, they are key players in the consumer economy. It's no surprise that a variety of companies target affluent consumers — from credit card companies like MasterCard to luxury brands like Chanel.
In order to remain relevant, however, many luxury marketers are gearing up for big changes in the future. A seismic demographic shift will radically change consumer shopping habits in the coming years. When millennials reach their peak earning years, baby boomers will move into retirement — dramatically altering the U.S. consumer landscape, including the luxury market. To learn more about possible implications, read the article below.
Millennials Are Poised to Become the Leading Force in the Consumer Market
Born between the early 1980s and the early 2000s, the millennial generation is 80 million strong. Over the next two decades, millennials have the potential to become the largest spending generation in history, according to the white paper Five Luxe Trends for 2015 by Pam Danziger of Unity Marketing.
The influence of millennials will begin to be felt by 2020. Most people's incomes peak in middle age between 35–54 years old. The oldest millennials are just beginning to enter their peak earning years, and we can expect even greater shifts to occur as millennials continue to age.
The years 2026–2029 will be prime years for capturing market share, as millennials become the dominant generation. But it's important for marketers to start targeting millennials sooner rather than later. Unity Marketing reports that younger middle-agers (35–44 year olds) spend one-and-one-half times more than older affluent consumers (45–54 year olds) on luxury goods and services.
Millennials Will Create a New Definition of Luxury
Understanding the millennial mindset is critical for marketers. Millennials differ from other generations in a number of important ways. Compared to previous generations at the same age, millennials are earning less money and are burdened by more student loans.
In addition, the millennial generation places a high priority on leisure time, vacations, and work/life balance — preferences that may hinder their lifelong earning potential. Many are wondering if millennials will opt out of high-income jobs and avoid high-priced luxury goods altogether. That's a looming danger for luxury brands.
The good news for marketers is that the more millennials learn about luxury goods, the more they want them, according to Unity Marketing. The secret to marketing to millennials is finding the right story and message. Using cause-related marketing, engaging influencers, and leveraging innovative technologies are a few ways marketers can connect with millennials.
To learn more about luxury trends and marketing to millennials, download this free white paper.