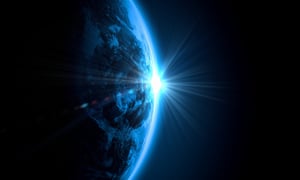 According to a market intelligence report from BIS Research, the global nano satellite market is expected to rise in revenue from $189.7 million in 2018 to $356.1 million in 2023, growing at a CAGR of 13.43%. This accelerated growth can be attributed to a number of factors.
Key among them is that new miniaturization technologies have made small satellites more affordable than ever to produce. As a result, the global nano satellite market has experienced increased demand from a wide range of users for numerous applications, including military & defense, commercial, government, and other clients.
Nano Satellite Technology
Satellites with mass ranging from 1Kg to 10 Kg are commonly known as nano satellites. Though small in size, nano satellites can perform most of the functions of a conventional satellite at minimal cost.
In the past, the satellite industry struggled to develop and manufacture small-scale products due to the enormous costs involved in producing them. However, over the past couple of years, as component miniaturization techniques become more widespread, manufacturers have increasingly entered the field of lower cost satellites, specifically nano satellites.
Applications for Nano Satellites
Nano satellites are typically launched into the Earth's orbit in constellations, which enable different end-users to tap into efficient and real-time tracking and monitoring across applications. Some of the benefits of using satellite constellations are that they cost and weigh much less than larger traditional satellites. Additionally, nano satellites offer decreased payload and support structure requirements, further reducing associated expenses.
Should some units in the constellation fail, the remaining satellites continue to provide service and spares can be launched quickly. Nano satellites are also easy to maneuver; thus, they can easily avoid attacks and can function properly from various locations in orbit.
Nano Satellite Market Drivers
Advancements in the miniaturization of the size of the satellite, increasing demand for small satellite constellations, and emerging electronic technologies are fueling the growth of the nano satellite market.
In particular, technological advancements in component miniaturization have decreased the cost of manufacturing nano satellites, making them more affordable for research and academic applications. Moreover, more sophisticated component miniaturization techniques are further expected to drive the integration of small satellites with high-tech subsystems, including advanced propulsion systems, power systems, telecommunications, payloads, attitude control systems, and structures.
Top Global Nano Satellite Segments
The report published by BIS Research on the global nano satellite market is segmented by applications (communication, space exploration, technology development and demonstration, and earth observation and remote sensing), mass (1Kg to 3 Kg, 4Kg to 6 Kg, and 7Kg to 10 Kg), satellite subsystems (payload, structure, telecommunications, on-board computers, power system, attitude control system, and propulsion system), and end users (commercial, defense, academic, government, and non-profit).
By application, the commercial segment accounted for the highest share in terms of both revenue and number of satellites launched, comprising 79.32% and 77.18% in terms of value and volume of the total market. Moreover, the maximum revenue was generated by the 1Kg to 3 Kg segment in 2017.
Furthermore, segmentation is broken out by world regions, which include North America, Europe, Asia – Pacific and Rest of the World. The highest market share in 2017 was contributed by North America, both in terms of value and volume.
10 Key Satellite Companies to Watch
The report profiles several companies that have a strong foothold in the nano satellite market, including the following:
Ball Corporation
Clyde Space Ltd.
GomSpace A/S
Innovative Solutions in Space BV
Israel Aerospace Industries Ltd.
Lockheed Martin Corporation
NanoAvionika, LLC
Northrop Grumman Corporation
Planet Labs, Inc.
QinetiQ Group PLC
For More Information on the Global Nano Satellite Market
For more critical insights on nano satellites, download the full industry report from BIS Research. This comprehensive report draws on research from extensive primary interviews and secondary research, along with analytical tools that have been used to build forecasts and predictive models.
Click the button below to view the full report page and download a sample.
---
About the Publisher: BIS Research is a global market research company that provides comprehensive reports covering 12 technology verticals. Its team includes industry veterans, experts and analysts with diverse backgrounds in consulting, investment banking, government, and academia.
Related Articles