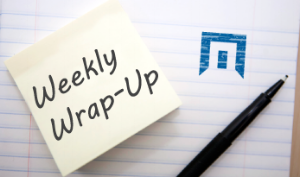 Check out all tthe latest articles from the experts at The Freedonia Group and Kalorama Information.
Read up on precast concrete products, efforts to address climate change, diagnostics, and more.
While the growth of precast concrete products in the US is generally on the rise, there are a few niche exceptions to this steady growth trajectory.
The 2016 passage of the landmark Kigali amendment to the Montreal Protocol demonstrated worldwide commitment to addressing anthropogenic climate change. How is it expected to impact the global HVAC market?
According to Kalorama Information, innovations in rapid diagnostic testing will be key going forward to malaria prevention and treatment in regions where the disease continues to thrive.
According to the Packaged Facts report Dairy and Dairy Alternative Beverage Trends in the U.S., 4th Edition, consumption of non-dairy plant-based milks has increased by triple digits. However, that doesn't mean consumers are done with dairy for good.
A merger between global packaging giants Amcor and Bemis is expected to reshape the industry through 2019 and beyond, creating a new world leader in flexible packaging.