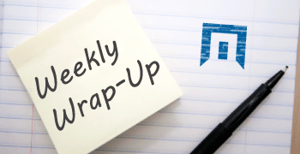 We've compiled a list of the latest industry articles from Packaged Facts, Kalorama Information, Simba Information, The Freedonia Group, and BIS Research. Get new insights into a range of dynamic markets, from K-12 education to fiber cement.
Convenience is a priority for consumers, and cheese manufacturers are creating products and packaging that are easy to open, reseal, and eat on the go.
While Sanger-based sequencing is the gold standard in genome sequencing, next-generation sequencing is making strides in the clinical laboratory with some major advantages.
Accelerator programs that support education technology development reveal a glimpse into the future of education.
As the construction market grows stronger, fiber cement is experiencing a resurgence. As a result, a few key suppliers are introducing new products.
The global heating, ventilation, and air conditioning (HVAC) market was estimated at $172.37 billion in 2017 and is expected to reach $208.55 billion by 2024.
Carry out these five strategies in your own organization to use market research to facilitate effective decision making.