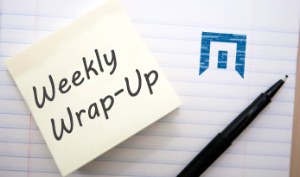 This week, research firm Packaged Facts shares the latest news in the veterinary services market; The Freedonia Group weighs in on the roofing market, 3D printing, and single-use foodservice plastics. MarketsandMarkets tackles the transportation industry, while The Business Research Company analyzes the global market for industrial gases.
Check out the links below to learn more and access the full articles.
The competition for veterinary services continues to heat up — Walmart plans to open up veterinary clinics in a number of stores, and heavy-hitting private equity firms are snatching up animal hospitals.
Find out why one Freedonia analyst believes that new federal tax legislation will drive demand for residential roofing in the US.
Plastic straws are the latest target of an ongoing effort to reduce consumption plastic foodservice disposables.
Rising use of 3D printing technology worldwide has the potential to disrupt the global lubricants industry.
What does the future hold for the transportation industry? Learn about five key trends identified by the research firm MarketsandMarkets.
The industrial gases market is predicted to reach $87.46 billion by 2021. Get data and analysis on notable growth segments in this blog post.