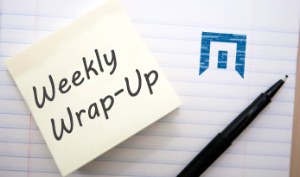 This week, our industry analysts tackled a number of article topics related to Gen Z, DNA sequencing, the impact of tariffs, the growing trend of e-bikes, consumer electronics repair, and more.
We've compiled a list of recent articles below so you can easily scan through headlines and access different market research blogs in one place.
Today's teens and young adults display a wide range of complicated and contradictory characteristics that create an unparalleled challenge for marketers.
Sequencing systems (based on the early Sanger sequencing method) are still present in laboratories around the world and make a sizable contribution to the DNA sequencing market, according to a recent study by Kalorama Information.
Proposed tariffs on Chinese imports of rare earths have the potential to impact everything from smartphones to electric and hybrid vehicles.
E-bikes – a growing segment of the global motorcycle industry – offer eco-conscious consumers a reasonably priced path to reducing their carbon footprint.
Consumer and repair industry groups have started pushing for the passage of "right to repair" legislation in 18 states, including California, Kansas, Nebraska, and New York.
Simultaneous Localization and Mapping is used in computer vision technologies for robotics, and the market for this technology is growing fast.
More and more business students are being taught real-world skills to achieve entrepreneurial success. Maria Nass, an MBA student in the MIT Sloan Fellows program, is the perfect example.