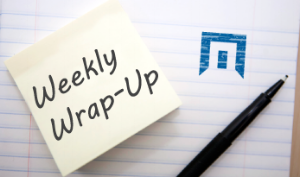 Catch up on all the latest market research blogs with our weekly wrap-up. Read up-to-date industry analysis on RFID technology, medical devices, educational publishing, life insurance, and more.
In addition, be sure to download our new white paper on Africa's Future Consumers to learn about the powerful waves of disruption affecting the African economy over the coming decade.
Cheap barcode labels are a mainstay of retail inventory tracking. However, some retailers are betting on RFID tags as the next big thing.
This year, device makers who manufacture and sell into the U.S. face the return of a 2.3% excise tax. Kalorama Information examines the effects of this tax in a new blog post.
As traditional publishers move from a legacy system to a digital base, broad turnover among employees has become widespread, and executives are no exception.
Rising global demand paired with shrinking supply drove volatility in pigment prices over the decade to 2016.
Digital printing presses are bucking the larger industry decline in printing machinery demand thanks to their greater flexibility and customization.
The bulk of US households purchase life insurance, but revenues are constrained by slow population growth.
Within the cord blood industry, there was a robust growth period during the mid-to-late 2000s. However, over the past several years, the market has matured and consolidated.
In the next 15 years, the number of young consumers in Africa will explode — Africa will gain nearly 100 million in a single decade. Find out what this means for brands.