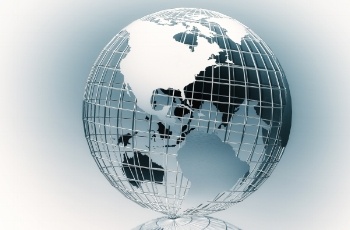 Within the cord blood industry, there was a robust growth period during the mid-to-late 2000s. However, over the past several years, the market has matured and consolidated. While strong industry growth has continued within North Asia (particularly within China, Hong Kong, and Taiwan) and Southeast Asia (led by India and Malaysia), growth within the North American and European markets has not been as robust.
Because the global cord blood banking industry has matured substantially over the past few years, both new threats and novel opportunities are impacting the industry.
Serious threats to the industry include:
Low rates of utilization for stored cord blood units
New accreditation requirements that increase the cost structure of cord blood banks
Expensive cord blood transplantation procedures, costing from $200-$300K each
Difficulty with educating obstetricians about cellular therapies
An increasing trend toward industry consolidation, with large competitors acquiring smaller competitors
Price competition within the market, with many participants offering discounts
No approved uses for cord tissue derived mesenchymal stem cells (CT-MSCs)
Other uncontrollable factors that could threaten the industry include: changes in transplant reimbursement, continually evolving accreditation requirements, progress with haploidentical transplants, the potential for competitive approaches to be demonstrated as superior, changes in perception toward private versus public banking, weather-related threats to cord blood banking infrastructure, and new regulation of cord blood and tissue stems cells by regulatory agencies worldwide.
Marketing pressures are also impacting the industry, with the term "cord blood" being one of the 20 most expensive search terms on Google. Winning online traffic through Google AdWords for the search phrase "Cord Blood" now costs $45.87 in the U.S. When all locations are allowed, the cost for acquiring online traffic through Google AdWords for the phrase "Cord Blood" is $32.91.
However, there are also emerging opportunities, including:
Accelerated regulatory pathways for cell therapies in numerous countries worldwide, including the United States, Japan, and South Korea who have introduced pathways that are unique for cell and gene therapies. Legislation took effect in Japan in late 2014, in South Korea in 2016, and in the United States in 2017.
A trend toward diversification within the industry, with cord blood banks effectively becoming diversified stem cell banks storing cord blood, cord tissue, placental stem cells, amniotic stem cells, menstrual stem cells, adipose tissue, and more.
Holding companies emerging as a global theme, particularly in Latin America (Cryoholdco) and Asia (Sanpower Group), allowing for increased operational efficiency and economy of scale.
New clinical trial data supporting applications for hematopoietic stem cells (HSCs) from cord blood and mesenchymal stem cells (MSCs) from cord tissue.
Improving public perception toward stem cell therapies.
The opportunity for highly effective lead capture online using targeted advertisements paired with "squeeze pages" that offer a free guide or chart about cord blood banking in exchange for a visitor's email, phone number, and due date.
Within this rapidly evolving ecosystem, those who choose to commit to understanding opportunities and threats will have an important strategic advantage.
To learn more, view the "Compete 2017-18 Global Cord Blood Banking Industry Report."
---
About BioInformant
As the first and only market research firm to specialize in the stem cell industry, BioInformant research has been cited by the Wall Street Journal, Xconomy, AABB, and Vogue Magazine. Serving Fortune 500 leaders that include GE Healthcare, Pfizer, and Goldman Sachs, BioInformant is your global leader in stem cell industry data.
Related Reading