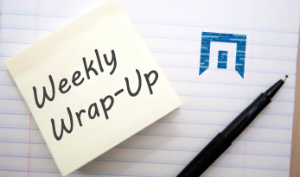 Every week, analysts at Kalorama Information, The Freedonia Group, and Simba Information share new industry research on their blogs. Other leading market research firms also contribute guest posts to the MarketResearch.com site.
We've rounded up the latest headlines here, so you can quickly read the topics that interest you most.
Big biotech firms are working to create better solutions for diagnosing infections by the influenza virus. Learn more on the Kalorama blog.
Looking to bring indoor luxuries into their backyards, US consumers are snapping up these four in-demand outdoor living products.
Takeout — more popular than ever — can also mean lots of trash. Here are three reasons eco-conscious consumers might want to look twice at their dinner order — or more specifically, the single-use products with which it's packaged.
Educators are increasingly interested in acquiring new resources as schools adopt the Next Generation Science Standards and widen science instruction to STEM.
Learn how medical imaging technology is changing, and read about the latest trends in the diagnostic imaging market on our blog.
Sports analytics change everything related to professional athletics: recruiting, play, coaching, and marketing.
---
Free Resources & Downloads
For additional industry research, check out the full collection of white papers and ebooks available on MarketResearch.com.