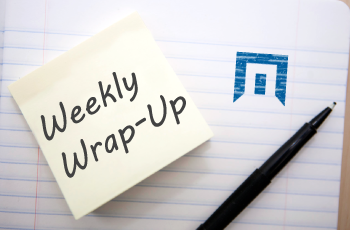 Get up to speed on the latest articles written by industry analysts from MarketResearch.com's publishing divisions and external partners.
This week, we bring you new information on the markets for online grocery retail, 3D printing, digital learning, biosimilars, RVs, and more.
How are long-standing online grocers such as Instacart outshining newer entrants into the space? Find out on the Packaged Facts blog.
With a little know-how, 3D printing can be as easy as a visit to your local library. Follow Freedonia analyst Zoe Biller as she tests this innovative technology out for herself.
Although schools have made big strides to support digital learning environments, more updating will be required, according to a recent survey.
Carnegie Learning is partnering with OpenStax to address the lagging mathematics performance of U.S. students in K-12 and higher education markets.
Pearson continues to narrow its focus in global education and has agreed to sell Wall Street English, which is expected to generate gross cash of around $300 million.
Dozens of companies are developing biosimilars, close replicas of profitable biopharmaceutical drugs. Well-known brands such as Humira and Botox could soon face more competition as a result.
According to Kalorama Information, Germany is the leading market and also the highest-growth market for biosimilars.
Industry leaders Thor, Forest River, and Winnebago are all expected to see rising sales of their RV products through 2021.
The cell analysis market is expected to grow along with increasing government funding and support for cancer research.
Expert analysts at The Freedonia Group identified six booming industries for 2018. Some of them may surprise you.