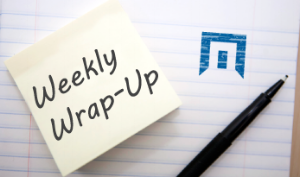 Check out the latest from Marketresearch.com's publishing divisions, including analysis highlighting growth in iron ore mining, a look at how Congress is curtailing existing regulations on Wall Street, insights into the importance of market research, and much more.
After a string of player protests in August 2016, the National Football League faced declining viewership and boycotts in response. Has the league recovered from this turmoil?
Cheap imports and global surplus steel capacity have been a drag on iron ore prices, in turn creating challenges for iron ore miners. However, the industry is now poised for robust growth through 2023. Check out these three reasons why.
Following the 2008 financial crisis that spurred the global recession of 2009, legislators and regulators around the world tightened their financial regulations. However, with the crisis fading from memory, Congress and regulatory agencies have taken steps to curtail some rules. What will the ramifications be?
Why is market research important, and how does it help companies make better business decisions? A few Freedonia analysts weigh in.
Global Smart Weapons - Market and Technology Forecast to 2027, a report from Market Forecast, details the seven key types of smart weapons across guidance systems, technologies, and regions.