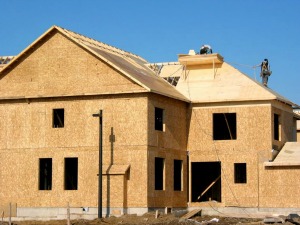 Both residential and nonresidential construction markets are on solid footing, and steady gains can be expected over the next 12 to 18 months. In 2016, year-to-date new home sales are up 9 percent and existing home sales are up about 5.5 percent, according the latest US Census and National Realtors Association.
Furthermore, housing prices are trending upwards and have increased 5 to 6 percent compared to the same period the year before.[1] The US Census indicated in May that the residential housing market was on pace for about 1.164 million starts for 2016, while Freedonia anticipates new residential housing starts will ultimately reach above 1.2 million for the year. In addition, home builder confidence has remained positive throughout all of 2016.[2]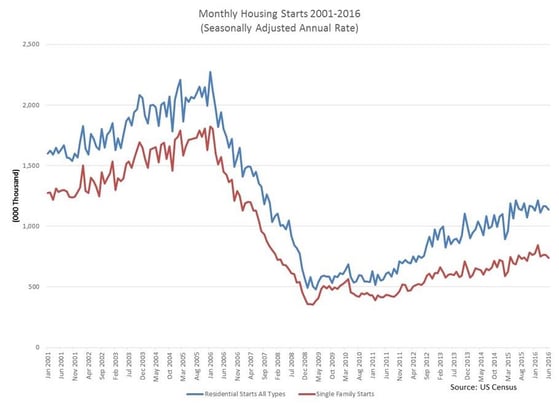 Equally, the nonresidential market is experiencing solid gains in 2016. Several indicators of commercial building activity — Dodge's Momentum Index, AIA's Architectural Billing Index, and the US Commerce Construction Spending Survey — suggest modest gains in the 3 to 4 percent range for 2016 over 2015 spending levels. Freedonia estimates non-residential spending will grow more than 4 percent (nominal figures) in 2016 over the previous year.
The gains from this spending, however, have not been shared equally among all building material product segments. Residential and nonresidential construction is seeing renewed emphasis on innovative products designed to cost effectively reduce a building's energy consumption, extend the functional life of its key features, and provide builders powerful efficiencies to increase margins.
For instance, Freedonia noted in its recent study Wood-Plastic Composite & Plastic Lumber the rapid increase in the use of wood-plastic composites (WPC) and plastic lumber components in molding and trim applications. This is because, in addition to advances in aesthetic factors and a myriad faux finishes, these products typically last longer and age in place in a superior fashion compared to many traditional materials.
Also, the use of WPC as a backing material for luxury vinyl tile flooring is growing rapidly because these products offer consumers longer product lifespans, enhanced underfoot comfort, and minimal maintenance needs. Similarly, Freedonia's Wood & Competitive Decking study finds increased penetration for WPC and plastic lumber in deck construction as homeowners seek out products that require minimal maintenance without sacrificing aesthetics or durability.
Environmental concerns remain a key driver for new building products particularly around the building envelope. Leadership in Energy and Environmental Design (LEED) building factors have placed increased emphasis on moisture and air barrier products that are integrated in sheathing and insulating products, which can improve functionality and reduce installation costs. Freedonia's Roofing study finds that much of the increase in demand for metal roofing products is tied to their ability to facilitate solar cells installation, while roofing tiles are the "go to" product for many residential structures to reduce heat absorption and lessen air conditioning demands.
More building material and construction innovation trends can be found in the following Freedonia studies:
Additionally, Freedonia's custom research team is also available to industry participants to perform proprietary studies regarding product specification factors (voice of the market), market entry and new product development assessments, and competitive intelligence and market sizing analysis. Learn more about our custom team click here.
[1] CoreLogic House Price Index April-2016; Case-Shiller Index March-2016
[2] National Association of Home Builders (NAHB)/Wells Fargo – Housing Market Index (HMI) June Report
Daniel Meges
Director of Client Solutions
Freedonia Custom Research