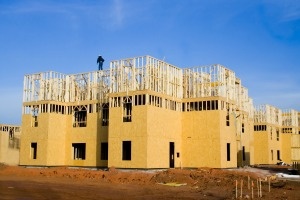 In September, construction spending reached its highest level in 7-½ years, according to U.S. News & World Report. On Monday, the Commerce Department reported that construction increased 0.6 percent to $1.09 trillion.
The construction of single-family homes rose 1.3 percent, and the construction of condominiums and apartments grew 4.9 percent.
In fact, the apartment and condominium construction industry has had one of the quickest recoveries within the residential construction industries since 2010, according to IBISWorld.
A variety of factors have contributed to the upward trend in multifamily residential units, including:
Decreasing vacancy rates
Rising rent prices
Declining homeownership rates
Improved employment
Increased levels of disposable income
According to the report, the growth in apartment and condominium construction is predicted to slow down as the economy recovers and more people become homeowners, but migration to urban areas will continue to create a strong demand for apartments and condominiums.
The increase in overall construction spending is good news for residential construction contractors. This industry includes 155,000 establishments with annual revenue of approximately $355 billion, according to First Research, Inc. Key U.S. companies include DR Horton, KB Home, NVR, Lennar, and PulteGroup.
After China, the U.S. is the second largest construction market in the world. The housing market has gradually gained momentum since the financial crisis of 2008-2009. TechNavio's analysts forecast the construction market in the U.S. to grow at a compound annual growth rate (CAGR) of 4.5 percent from 2014 to 2019.
In addition to rising employment levels, government initiatives to improve the country's infrastructure are also contributing to an increase in construction activity. Public construction rose 0.7 percent in September. Spending on water supply facilities increased 4.8 percent, while spending on schools grew 2.4 percent.
To view recent market research reports on the construction industry, browse our website.
Sarah Schmidt
Marketing Writer/Editor
MarketResearch.com