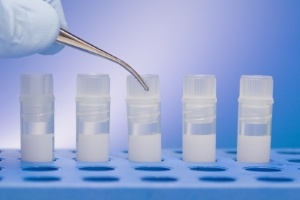 Because induced pluripotent stem cells (iPSCs) were discovered in 2006, the global market for iPSC products celebrated its 10th year of existence this year in 2015. Therefore, it is valuable to consider market conditions that have emerged over the previous 10 years, as well as new trends and projections that will affect the industry over the coming five years.
An evolving market
The market for iPSC products first emerged as a result of experimentation using mouse cells by Shinya Yamanaka's lab at Kyoto University in 2006. In 2007, experiments done at Kyoto University transformed human adult cells into iPSCs, while a research group led by James Thomson at the University of Wisconsin-Madison accomplished the same feat nearly simultaneously. Then, in 2009 ReproCELL, a company established as a venture company originating from the University of Tokyo and Kyoto University, was the first to make iPSC products commercially available with the launch of human iPSC-derived cardiomyocytes, which it called "ReproCario."
Cellular Dynamics International (CDI) has since made a major name for itself within the iPSC industry by dominating the production of human iPSCs and differentiated cells in industrial quantities. Because of its unique industrial scale production technologies, the 800 patents it holds, and a recent funding award it received from the California Institute for Regenerative Medicine (CIRM) that is leading to the creation of the world's largest human iPSC bank, CDI was recently acquired by Fujifilm Holdings Corporation in March of 2015.
In addition to activity by these industry leaders, the past two years have seen incredible activity within the iPSC sector at large, including the first iPSC clinical trial in humans, a Supreme Court ruling affecting industry patent rights, the announcement of an iPSC cellular therapy clinic scheduled to open in 2019, and more. Furthermore, iPSC patent dominance is now clustering in specific geographic regions. Clinical trial and scientific publication trends are also showing increasing levels of investment in the cell type, giving a strong indicator of market growth.
Four areas of commercialization
There are currently four major areas of commercialization for induced pluripotent stem cells, which include:
1. Drug Development & Discovery: iPSCs have the potential to transform drug discovery by providing physiologically relevant cells for compound identification, target validation, compound screening, and tool discovery.>
2. Cellular Therapy: iPSCs can be used for cellular therapy applications, including autologous transplantation and potentially gene therapy. The purpose of cellular therapy is to reverse injury or disease.
3. Toxicology Screening: iPSCs can be used for toxicology screening, which is the use of stem cells or their derivatives (tissue-specific cells) to assess the safety of compounds or drugs within living cells.
4. Stem Cell Biobanking: The goal of stem cell biobanking is to create a repository of stem cell specimens, including source tissue from which iPSCs can be derived, differentiated cell types produced from iPSCs, and disease tissues produced from iPSCs.
Market leaders
While competition is fierce in each of these areas, the market leaders for each category are shown below:
1. Drug Development and Discovery: Cellular Dynamics International (CDI) in Madison, Wisconsin
2. Cellular Therapy (Therapeutic Applications of iPSCs): RIKEN Center, in Kobe, Japan, and Kyoto University in Kyoto, Japan
3. Stem Cell Biobanking: Cellular Dynamics International (CDI) in Madison, Wisconsin
4. iPSC Research Products: ReproCELL in Kanagawa, Japan; Thermo Fisher Scientific in Rockville, MD; STEMCELL Technologies in Vancouver, Canada; and BD Biosciences in San Jose, California
The iPSC product market
Since the discovery of iPSCs in 2006, a large and thriving research product market has grown into existence, largely because the cells are flexible, non-controversial, and can be generated from adult cells. Today, the number of iPSC products sold worldwide is increasing with double-digit growth, and 1-out-of-5 stem cell researchers report having used iPSCs within a research project. It is clear that iPSCs represent a lucrative product market.
Recently released, the "Complete 2015-16 Induced Pluripotent Stem Cell (iPSC) Industry Report" explores key opportunities and threats within the iPSC market sector, identifies market leaders, and reveals critical trend rate data for iPSC publications, patents, clinical trials, grant awards, and more. The report is targeted to serve the management of stem cell product and therapy companies, as well as stem cell industry investors. In addition to exploring key market conditions, one of the unique features of this global strategic report is an end-user survey of 273 researchers (131 U.S. / 143 International) that identify as having induced pluripotent stem cells as a research focus. These survey findings reveal iPSC researcher needs, technical preferences, key factors influencing buying decisions, and more.
In summary, iPSCs represent a promising tool for use in the reversal and repair of many previously incurable diseases. To profit from this lucrative and rapidly expanding market, you need to understand your key strengths relative to the competition, intelligently position your products to fill gaps in the marketplace, and take advantage of crucial iPSC trends.
To learn more, view the full Executive Summary and Table of Contents for the "Complete 2015-16 Induced Pluripotent Stem Cell (iPSC) Industry Report."
Editor's Note:
The blog post is written by Cade Hildreth, CEO of BioInformant Worldwide, LLC.
About BioInformant Worldwide, L.L.C.:
BioInformant is the only market intelligence company that has specifically served the stem cell sector since it emerged, and their singular focus allows their team of technology specialists, business analysts, and scientific experts to produce data that enables company decision-makers to better understand their markets, competitors, and customers. The advantage of this to you is that you will receive accurate, precise data for the stem cell product market to intelligently and profitably inform your decision-making. Serving Fortune 500 leaders that include Pfizer, Goldman Sachs, Beckton Dickinson, and many more, BioInformant enjoys the status of a premium market research services provider in the industry.
BioInformant is also available on Profound.com...
Purchase individual report sections for a pro-rated price. Visit Profound.com to learn more.