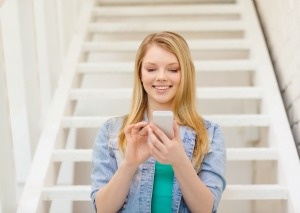 Like it or loathe it, it seems like everyone has one. No, not "an opinion," a smartphone.
How many people in the US have a smartphone? About 60% of the total population in 2015. No small feat, considering the devices really only gained consumer market traction when Apple introduced the first-generation iPhone in June 2007.
What's driving smartphone adoption? It certainly isn't the ability to share meaningful voice conversations with friends and family — you don't need a smartphone for that. The real value lays in the ever-expanding range of capabilities smartphones possess and the services they can access.