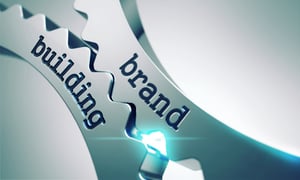 The U.S. advertising industry experienced steady growth throughout almost the entire decade 2009 through 2019, but the COVID-19 pandemic is expected to bring about a steep, sudden drop in revenues.
According to Advertising Services: United States by Freedonia Focus Reports, advertising revenues are projected to decline 18% in 2020 as companies deplete cash reserves, cut advertising spending, and delay marketing campaigns.
7 Key Facts to Know About the U.S. Advertising Industry
1. Advertising market outlook: Although 2020 will be a challenging year due to the pandemic and economic shutdowns, a longer-term view offers room for advertising market growth in the coming years. Freedonia analysts expect U.S. advertising service revenues to climb 1.5% yearly through 2024.
2. Market drivers to watch: The advertising industry is expected to benefit from rising levels of consumer spending that will support corporate profits and the expansion of advertising budgets in the future. In addition, presidential election years in 2020 and 2024 will also drive increased advertising spending.
3. Impact of COVID-19 on advertising: According to a survey of 400 media buyers and brands, 74% believe the COVID-19 pandemic will have a greater impact on their advertising spend than the 2008 financial crisis.
The economic shutdowns related to COVID-19 have devastated a wide swath of industries, including some of the biggest advertising spenders around such as airlines, hotels, car rental companies, travel services, restaurants, and retailers. In addition, the absence of live sporting events will also sharply curtail advertising opportunities.
4. Market segmentation: The advertising services industry is composed of advertising agencies, public relations agencies, direct mail advertisers, media buying agencies, display advertisers, media representatives, and other establishment types.
5. Largest advertising market segment: Advertising agencies — the largest and fastest growing segment — has a projected growth rate of 2.9% through 2024. This segment is strongly positioned due to its diversified offerings and integrated advertising services, which include rapidly expanding marketing channels such as podcast and influencer-based advertising.
Advertising agencies increasingly offer data-driven marketing campaigns designed to understand and target consumers, and these offerings are particularly attractive to companies looking to demonstrate ROI.
6. Advertising industry trends: Over the last decade, the advertising industry has seen a rise in the use of digital channels, including the internet, social media, and music and video streaming services. However, digital advertising faces the challenges of ad blockers, which prevent ads on webpages from displaying, and concerns about fraud.
As digital has gained strength, print has waned, including newspapers, magazines, and directories that no longer attract the same level of ad spending.
7. Leading advertising companies: The top three participants in the U.S. advertising services include the following:
Omnicom: a leading global advertising, marketing, and corporate communications company
Lamar Advertising: a real estate investment trust that leases space for advertising on billboards, buses, shelters, benches, and in airport terminals
WPP: A global communication services business focused on advertising and media, public relations and public affairs, branding, and health & wellness and specialist communications
Where to Learn More
For a more complete and detailed assessment of the advertising industry, see Advertising Services: United States published in May 2020 by Freedonia Focus Reports, a leading market research firm and division of MarketResearch.com.
Packed with data and insights, this report covers the market environment, including historical trends, key economic indicators, advertising expenditures, and regulatory factors. The report also discusses segmentation & forecasts, industry characteristics, and market leaders.
About Freedonia Focus Reports
Published in 20-30 pages, Freedonia Focus Reports provide fresh, unbiased analysis on a wide variety of markets and industries.
Analysis is intended to guide the busy reader through pertinent topics in rapid succession, including:
total historical market size and industry output
segmentation by products and markets
identification of market drivers, constraints, and key indicators
segment-by-segment outlook in five-year forecasts
a survey of the supply base
suggested resources for further study
Browse through the latest Focus Reports on MarketResearch.com.
---
About the Author: Sarah Schmidt is a Managing Editor at MarketResearch.com, a leading provider of global market intelligence products and services.