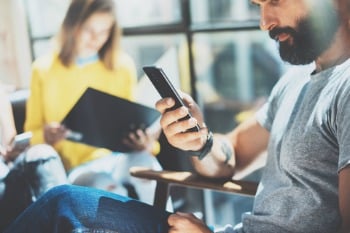 Long reliant on advertisements as their primary source of revenue, internet publishers, broadcasters, and search engine providers face mounting challenges to their ad-supported business models.
In particular, the rising use of ad blockers – software programs that prevent internet ads from being displayed – by consumers is threatening to undermine the industry's key source of revenue.
The High Cost of Ad Blockers
According to a joint study by Pagefair and Adobe Systems, ad blockers cost US publishers nearly $11 billion in lost revenue in 2015. That same report found an ad-blocking penetration rate of 15% for users in the US that year. Both of those numbers are projected to increase significantly by the end of 2016, with the cost to publishers expected to almost double from 2015 levels.
The larger US Internet Content & Search industry, which drew 46% of its revenue from ads in 2015, is understandably concerned by these trends.
Fight or Flight?
Publishers have a handful of options for how to adapt to this new reality. Publishers may seek to maintain ad revenues by:
appealing directly to users, asking them to turn off ad blockers when viewing their content;
adjusting advertising to meet standards for unobtrusiveness set by ad blocker creators, such as Eyeo, maker of Adblock Plus;
developing advertising strategies that resist blocking.
Alternatively, publishers may develop different revenue streams, the most obvious being customer access charges. In practice, this can be tricky, as internet users are highly accustomed to free content and services.
One solution to this conundrum is to adopt a "freemium" business model, under which consumers can access a free – typically ad-supported – version of the publisher's content or service or pay for an "enhanced" – often free from ads – version. The enhanced version also typically offers other advantages, such as access to additional content or features, to further entice customers to upgrade. While such alternative revenue sources will not entirely replace advertising, they have already begun to prove their effectiveness in diversifying the revenues of many publishers.
Where to Learn More
For additional information and analysis of US industry trends, see Internet Content & Search: United States, a report published by the Freedonia Focus Reports division of The Freedonia Group. The report also includes numbers and analysis covering US internet content and search revenue by source for 2005-2015 with projections to 2020 and revenue by class of customer for 2015. Revenue by source segments include:
advertising
publishing and broadcasting
licensing
other sources of revenue.
Revenue by class of customer segments include:
While you're there, check out some of our related reports, which include Advertising Services: United States, Data Processing & Hosting: United States, and E-Commerce: United States.
---
About the Author: Steven Richmond is a Market Analyst with Freedonia Focus Reports. He conducts research and writes a variety of Focus Reports, which offer concise overviews of market size, product segmentation, business trends, and more.