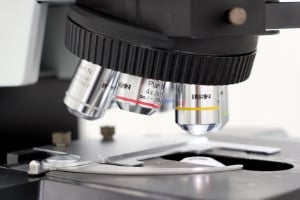 Stem cells are primitive cells found in all multi-cellular organisms and are characterized by self-renewal and the capacity to differentiate into any mature cell type. However, it is this primitive nature that intrinsically makes commercializing stem cells a technical, legal and political minefield.
Stem cells are a relatively new discovery
First, stem cells are still a relatively new discovery, as the first mouse embryonic stem cells were derived from embryos in 1981, but it was not until 1995 that the first successful culturing of embryonic stem cells from non-human primates occurred and not until November 1998 that a technique was developed to isolate and grow embryonic stem cells from human blastocysts. In 2006, induced pluripotent stem cells were produced for the first time from mouse cells, and, in 2007, they were produced from human cells.
Furthermore, it was not until 2008 that the first full transplant of a human organ grown from adult stem cells was performed when a section of trachea was successfully transplanted into an adult woman in Spain.
As a result of these advances, there are unique market opportunities by stem cell type, including:
Embryonic stem cells, derived from blastocysts
Fetal stem cells, obtained from fetuses
Post-natal stem cells, derived from newborn tissues
Adult stem cells, found in adult tissues – including hematopoietic stem cells, mesenchymal stem cells, and neural stem cells
Cord blood stem cells, isolated from umbilical tissue
Dental stem cells, derived from deciduous teeth
Induced pluripotent stem cells, reprogrammed from adult cells
Cancer stem cells, which give rise to clonal populations of cells that form tumors or disperse in the body
Animal stem cells, derived from non-human sources
The past 10 years have also witnessed the production of novel stem cell types, including piPSCs, R-NSCs, and VSELs. Together, this evidence suggests that additional types of stem cells will likely be discovered, each representing new opportunities for research product development. Clearly, laboratory research into stem cell derivation, manipulation, and application is rapidly expanding.
To facilitate research resulting from these advances, a large and diverse stem cell products market has emerged. Large companies selling stem cell research products include: Thermo Fisher Scientific (now merged with Life Technologies), BD Biosciences, EMD Millipore, Sigma Aldrich, and STEMCELL Technologies, as well as over one hundred other suppliers.
Currently, the following compose the majority of stem cell research product sales worldwide:
Primary antibodies to stem cell antigens
Bead-based stem cell separation systems
Fluorescent-based labeling and detection
Stem cell protein purification and analysis tools
Tools for DNA and RNA-based characterization of stem cells
Isolation/characterization services
Stem cell culture media and reagents
Stem cell specific growth factors and cytokines
Tools for stem cell gene regulation
Stem cell services and mechanisms for in vivo and in vitro stem cell tracking
Expansion/differentiation services for stem cell media and RNAi
Stem cell lines
To sell products in the stem cell market, it is critical to understand the research applications for which stem cells are being studied. One area of study is the use of stem cells to understand and treat birth disorders, due to the role of misregulated stem cell differentiation in many of these disorders. Of greater interest to researchers is these of stem cells in regenerative medicine to treat conditions ranging from diabetes, to cardiovascular disease and neurological disorders.
In addition, pharmaceutical companies have intense interest in the use of stem cells for drug target validation, toxicology screening, and personalized medicine. It is important for companies interested in stem cell therapy applications to understand underlying market forces, as well as to identify progressive areas of stem cell research that could represent either an opportunity for investment.
Key areas that account for the majority of applied stem cell research
These include:
Regenerative Medicine - Reversal of injury or disease
Drug Target Validation and Drug Delivery - Treatment of disease
Toxicology Screening - Drug safety and efficacy assessment
Understanding and Treatment of Birth Disorders - Natal repair
Furthermore, growth in stem cell research has exploded in the past decade, and so the market to supply stem cell research products has also grown to meet this demand. There are now over one million stem cell researchers worldwide. In addition, there were only 17 stem cell product companies as of 2006, and that has expanded to more than 100 today, a 6-fold increase.
According to 2014 analysis by BioInformant Worldwide, LLC, a stem cell research firm, the two most active areas of stem cell research are mesenchymal stem cells, at 24.8% of all stem cell research, and hematopoietic stem cells, at 24.1%. Thus, these two stem cell types account for nearly half of all stem cell research over the trailing twelve-month period. When this analysis was last conducted using data from full-year 2012 (Jan 1, 2012 – Dec 31, 2012), hematopoietic stem cell research led mesenchymal stem cell research, but that relationship has since switched.
Also of interest is that for the trailing-twelve months, induced pluripotent stem cell (iPSC) research activity represented 8.9% of global stem cell research activity. When this analysis was last conducted using full-year 2012 data (Jan 1, 2012 – Dec 31, 2012), induced pluripotent stem cell research activity represented only 4.0% of global research activity, which means that a substantial year-over-year shift has occurred.
Not surprisingly, trend analysis also reveals rapid increases in overall stem cell research activity over the past five years, specifically a scientific publication rate increase of 9.9% per year.
The stem cell types with the greatest year-to-year increases in scientific publication rates over a trailing five-year period
These include:
Mesenchymal stem cells
Induced pluripotent stem cells
Neural stem cells
While hematopoietic stem cells represent the second most active area of stem cell research, publication rates for these stem cell types have declined in recent years. Because research activity by stem cell type has shown divergent trends over the past few years, for research product companies to be successful, they will need to understand underlying trends in stem cell preferences, by cell type.
Therefore, you need to consider these trends when positioning your company to offer competitive stem cell products to this rapidly changing research community.
Stem cell market metrics
Similarly, market metrics suggest that the stem cell research products market is growing. Full-year analysis determines the size of the stem cell research products market to be $3.22 billion, and the stem cell therapies market to be $3.31 billion, for a total of $6.53 billion. In addition, both markets are growing with double-digit growth.
It is also crucial for stem cell companies to understand the funding environment that supports stem cell research. Currently, the U.S. federal government is an important, although not dominant, source of funding for stem cell research. The reason is that U.S. states are spending almost as much as the federal government on stem cell research and are actually spending more than the federal government on human embryonic stem cell (hESC) research. Private sources also contribute a huge amount of funding, with analysis of recent large gifts summing to over $1.7 billion.
Surveying stem cell scientists
Not surprisingly, a key element toward understanding stem cell markets is to understand the needs of active stem cell scientists. For this reason, BioInformant recently surveyed several hundred stem cell researchers within the U.S. and worldwide. This 2014 survey revealed stem cell researcher needs, technical preferences, key factors influencing buying decisions, and more. Stem cell company executives can apply these findings to make effective product development decisions, create targeted marketing messages, and produce higher prospect-to-client conversion rates.
Key findings from this 2014 survey of stem cell scientists included:
Prevalence of Stem Cell Research by Cell Type
Stem Cell Product Preferences
Most Commonly Utilized Stem Cell Markers, by Stem Cell Type
Most Commonly Utilized Stem Cell Antibodies, by Stem Cell Type
Preferred Providers of Stem Cell Antibodies
And Much More
Whether or not you claim access to these direct insights, you can also access the following publicly available resources to evaluate your own market opportunities in 2015:
Stem Cell Grant Funding Databases (NIH RePORT Database)
Stem Cell Patent Databases (USPTO)
Stem Cell Publication Databases (PubMed, Highwire Press)
Stem Cell Product Launch Announcements (Trade Journals, Google News)
And More
In summary, staying ahead in a rapidly-changing marketplace requires current market insights. It is essential to launch high-demand products, sell effectively to your client base, increase revenue, and take market share from your competition. To learn more about stem cell markets in 2015, view the market intelligence report "Stem Cell Research Products - Opportunities, Tools, and Technologies" here.
Plus, for information on how market research can help your company achieve success, download our free eBook.
Editor's Note:
The blog post is written by Cade Hildreth, CEO of BioInformant Worldwide, LLC.
About BioInformant Worldwide, L.L.C.:
BioInformant is the only market intelligence company that has specifically served the stem cell sector since it emerged, and their singular focus allows their team of technology specialists, business analysts, and scientific experts to produce data that enables company decision-makers to better understand their markets, competitors, and customers. The advantage of this to you is that you will receive accurate, precise data for the stem cell product market to intelligently and profitably inform your decision-making. Serving Fortune 500 leaders that include Pfizer, Goldman Sachs, Beckton Dickinson, and many more, BioInformant enjoys the status of a premium market research services provider in the industry.
BioInformant is also available on Profound.com...
Purchase individual report sections for a pro-rated price. Visit Profound.com to learn more.