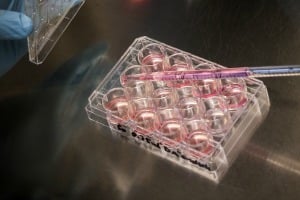 Whether you already supply stem cell research products or you wish to expand your product line, you're aware that the market is continually increasing in size and competitiveness. You need to make effective product development decisions, sell more effectively to scientists, generate improved revenues, and take market share from your competition. Without strategic guidance on which to base your actions, you can find yourself in a difficult position.
New products that don't sell well are costly mistakes, and offering products that can't out-compete your competitors' alternatives is certain to reduce the value of your company within the minds of your prospective clients. On the other hand, repeatedly launching high-demand products and skillfully addressing the unmet needs of your clients is certain to position you as a market leader.
How to ensure stem cell scientists choose your products over the competition
BioInformant Worldwide, L.L.C.'s new market intelligence report, "Stem Cell Research Products – Opportunities, Tools, and Technologies" – published May 2014 – positions you to do just that.
This 2014 report is unique in the breadth and depth of primary input sources that were leveraged to deduce industry trends, including, but not limited to:
Stem Cell Patent Databases (USPTO, European Patent Office, World Intellectual Property Organization, State Intellectual Property Office, and Other International Intellectual Property Offices)
Stem Cell Publication Databases (PubMed, Highwire Press, Google Scholar)
Stem Cell Grant Funding Databases (NIH database, Private Donor Statements)
Stem Cell Product Launch Announcements (Trade Journals, Google News)
International Surveys (Electronically distributed end-user surveys)
And Much More
Another distinctive feature of this report is an end-user survey of 289 researchers that identify as having stem cells as their core focus. These survey findings reveal stem cell researcher's needs, technical preferences, key factors influencing buying decisions, and more. You can leverage these findings to make effective product development decisions, create targeted marketing messages, and produce higher prospect-to-client conversion rates.
Finally, BioInformant's report provides the most comprehensive collection of 2014 industry trends, metrics, and data available for the stem cell product marketplace, including:
Charts, Timelines, and Financials for the Stem Cell Product Market
Trend Data for Stem Cell Grants, Scientific Publications, and Patents
5-Year Market Size Projections (2014-2018)
Competitive Environment Analysis, Including Identification of Market Leaders
Preferred Species for Stem Cell Research
Breakdown of Stem Cell Product Categories
Identification of Crucial Trends and Unmet Market Needs
Breakdown of the Marketing Methods Used by Industry Participants
End-User Survey of Stem Cell Researchers (289 researchers worldwide)
And Much More
A Market with a Billion Dollars "Up for Grab"
To facilitate research resulting from far-ranging discoveries, a large and rapidly growing stem cells products market has emerged. Full-year 2013 analysis determines the size of the stem cell research products market to be $3.22 billion and the stem cell therapies market to be $3.31 billion, for a total of $6.53 billion. In addition, both markets are expanding with double-digit growth. There are also now more than million stem cell researchers worldwide.

BioInformant's new 2014 report is a must-read industry report for companies to optimally position themselves for sell stem cell products and technologies. To profit from this lucrative and rapidly expanding market, you need to understand your key strengths relative to the competition, intelligently position your products to fill gaps in the marketplace, and take advantage of crucial stem cell trends.
Interested in learning more? Check out BioInformant's new report.

Thanks for reading!
Editor's Note:
The blog post is written by Lance Breastgoff, Head of Project Management at BioInformant Worldwide, L.L.C.
About BioInformant Worldwide, L.L.C.:
BioInformant is the only market intelligence company that has specifically served the stem cell sector since it emerged, and their singular focus allows their team of technology specialists, business analysts, and scientific experts to produce data that enables company decision-makers to better understand their markets, competitors, and customers. The advantage of this to you is that you will receive accurate, precise data for the stem cell product market to intelligently and profitably inform your decision-making. Serving Fortune 500 leaders that include Pfizer, Goldman Sachs, Beckton Dickinson, and many more, BioInformant enjoys the status of a premium market research services provider in the industry.